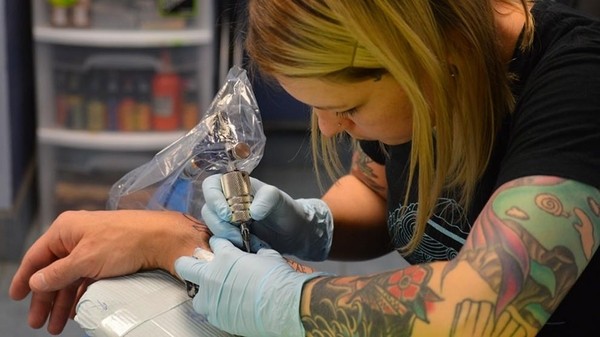 For someone who is going to get a tattoo for the first time finding a great tattoo shop can be one true struggle. The old-timers don't even have a problem with this as they have already found a suitable place and have made it their regular place for getting a tattoo. The only problem here is for the beginners and the first-timers, so if you are someone who is interested in getting their first tattoo but don't know about anything on how to choose the best possible tattoo shop there is then you have come to the right place. Following are some of the best tattoo tips that can help in finding the best possible tattoo shop there is:
Know what you want
The first thing to analyze is what do you want in terms of the tattoo, do you want something entirely beginner such as a simple tattoo or do you want to turn it up a notch? In both scenarios, you would have to pick a different vendor such as if you want some casual work done then you don't need an appointment as you can simply hop into any regular tattoo shop and get it done. However, you need to be aware that there are options for tattoo removals like the Austin laser tattoo removal shop.
But on the other hand, if you want something specialized done then you would have to make an appointment and find something more subtle than a regular tattoo shop.
Get some recommendations
It might not sound much but getting some recommendations from your friends or family members or from the people that have already received their tattoos. People who get tattoos often like to talk about them so if you catch anyone enjoying the ink they have got on their body then approach them and ask about the tattoo such as how much did it cost but most importantly where did they get it from. And if that recommended place is near you or you can go there then definitely pay it a visit.
You can also scroll through social media or other designer tattoo blogs to get some recommendations, usually, people recommend someplace where they got their tattoos from and even at times a few reviews about some of the best tattoo places can also be found.
Don't go somewhere uncomfortable
It goes without saying that you should not step into some shop that is not welcoming or comfortable to your needs. It is better to just wait and find a more welcoming and physically balanced place than to jump on whatever place that you can find for getting a tattoo. Usually, the places that don't have a nice glow about them lack the health guidelines or safe apparatus for the sake of tattoo designing. That is why it is wiser to wait a little bit longer, find a nurturing and comfortable place that is in compliance with the latest health standards, and then getting the treatment afterward.
If you are interested in getting your first tattoo then it is recommended that you check out the Spokane tattoo shops as not only all of them are nice and fully functional but also follow every health standard and compliance there is about getting a tattoo.