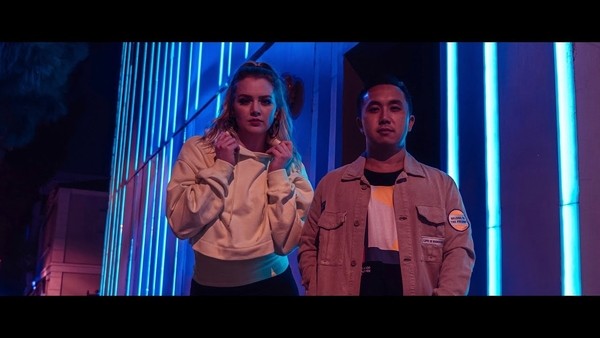 RAINNE is holding nothing back on their feisty new single "Nosebleeds." With commanding vocals and high octane saxophones, "Nosebleeds" is setting out to be an anthem for the wronged and vengeful. Taking their alt-pop sound to a higher tempo, RAINNE's new single "Nosebleeds" is packed full of punchy beats, driving guitars and plenty of attitude. "Nosebleeds" is now available to stream and download on all digital music platforms.
Link: https://smarturl.it/nosebleeds_RAINNE
If you had a chance to really lay into someone that's wronged you, what would you tell them? RAINNE responds to this question on their latest single "Nosebleeds" with three minutes of sharp witted digs that take aim at the liars and the cheats with a ballsy message about reclaiming your self-worth. Produced and co-written by Nico Collins and mixed by Petie Pizarro ("Psycho Killer," "Dirty Little Dream"), this latest single is a bold evolution from the duo's previous releases and features energetic drums, layers of vocals and electric baritone saxophones provided by RAINNE's saxophonist Justin Klunk.
Los Angeles-based alt-pop duo, RAINNE are drenched in emotional catharsis and darkness that can be felt everywhere in their sonic universe. Both classically trained — comprised of singer-songwriter Annie Dingwall and saxophonist/engineer Justin Klunk — they blend a sophisticated pop songwriting prowess with a late-night drive encompassing the west coast's charisma, ultimately offering a twisted cocktail of sassy and sinister pop. The duo, who met at a GRAMMY camp, played together for years before fully cementing their creative chemistry in 2018.