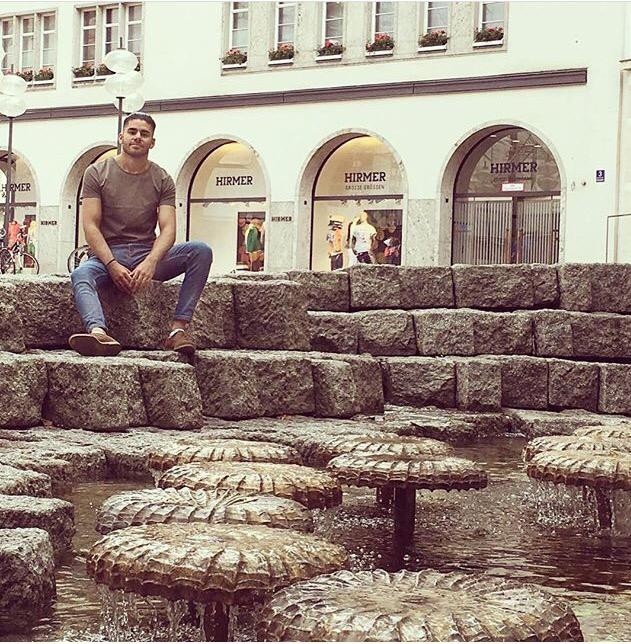 Today, people are doing multiple tasks, and our society is full of talents. Our youngsters have generated creativity. They are developing their country through their experiences and passion for certain things. People moving on fastly and at the same time are also crossing the people. Some people get success in their life, and some remain on the back. But never give up and try your best in the field in which you have a great interest. Your interest will take you to a great place that you next-level comfort of your life. Do hard work and moves on.
Some people are multi-talented, and this is because of their interest in every field. They can do work at any time. We focus on your goal, and you will get your place in the industry.
KIDHANMA:
A writer whose auther name is "KIDHANMA." Everyone knows him with his author name, but actually, his real name is "Armin Mokhtarinejad." He was born on December 24, 1993. he is 26 years old. At an early age, his family moved from Iran to Germany. While moving to a new place has a good effect on his life.
Armin Mokhtarinejad's parents don't let him do things with their permission or of their choice. They always let their child do things which they want to do in their lives. They still support their child in every field. His parents motivate him all the time.
Beginning of Voyage:
Since his childhood, he lives in a fantasy world. He was to do such things which he dreamed regularly. This thing leads him to saw dreams to fulfill them with your hard work and struggle. He used to do art, making music, telling stories, and many more things. His creativity took him to be an author. He leads his passion for writing a book and a book about his childhood wish. As if we think that "If you could be an animal, what animal would you be." your answer such be A Lion or A Tiger. But here, the point of view of Armin Mokhtarinejad is different. He wants to be a unicorn animal.
The success of Book:
Armin Mokhtarinejad's first Book is launched and gain fame successfully. The book's name is "How to be a unicorn in modern-day society." The book is based on 11 Concepts talking about the Unicorn mindset and all about the things related to this animal. This book also describes how to create a unique way of living your life.
With time, Book became an Amazon bestseller. He took it down from amazon so He can re-upload an updated version with new concepts in it. A book is a source of success in his life. He has 10 k followers on Instagram because of his book, which consists of 11 concepts. He is doing more work on his project. Now he has launched a Youtube Channel and invites guests. The first episode will air in December 2020.