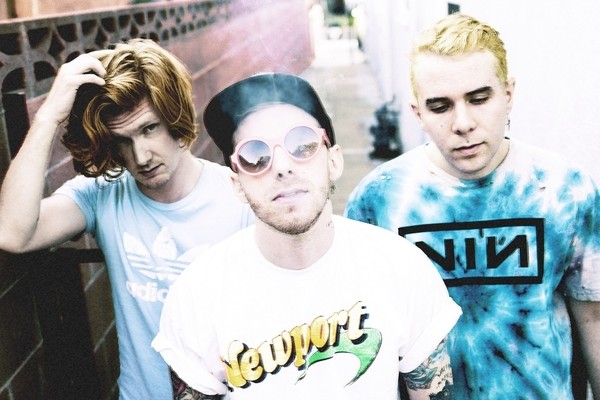 Though seemingly straightforward at the onset of the track – and alluding to an emotionality that words couldn't have got across on their own – the groove that unfolds before us in the new single "Everybody But Myself" from Rad Horror eventually becomes as layered a component as any of the melodic elements in this track are. In their latest release and its companion music video, Rad Horror are making it known that their music is hardly a one-dimensional millennial product; on the contrary, it's born of a complicated artistry that doesn't lean on one influence over another when it comes to forging an aesthetical identity. "Everybody But Myself" is supreme pop with a smart rock edge, and it's one of the best cuts this band has been responsible for thus far. 
PRIMARY URL: https://radhorror.com/
There's a lot of melodic friction between the tone of the percussion and that of the lead vocal, but this doesn't lead to a structural collapse for the song before we get to enjoy its chorus – contrarily, I would rank this attribute as one of the more alluring to comprise the track's foundation. Instead of depending on the presence of a specific instrument or its output to shape the emotional core of this release, Rad Horror are putting a lot of emphasis on intricacies that many of their contemporaries would just as soon ignore when making new music themselves. If attention to detail has any value in contemporary songwriting, it's going to bring these guys a lot of fresh attention this year. 
The flow of the verses is characteristically smooth from start to finish in "Everybody But Myself," but it's worth pointing out that nothing here sounds even remotely robotic or over the top in terms of discipline. There's something to be said about a single that plays out with the kind of ease this one does without the assistance of some synthetics in one way or another, and if Rad Horror are able to continue producing on such an organic level in their future output, I don't think there's any reason for us to believe that they won't scale their way out of the shadows in the American underground and into the spotlight of a new day a lot sooner than later. 
I was not aware of the complete discography of Rad Horror before getting into their latest release this October, and though I would stop well short of saying they don't have anything left to do in their pursuit of international superstardom, it would be a lie if I said I didn't see some great things ahead for the songwriters in this band. This is a highly transitional period for pop music in the American underground, and whether you're an occasional listener or a diehard follower of the genre, you don't have to be a trained expert to acknowledge that the future is going to be shaped by the independent pulse. Rad Horror put up a strong contribution here, and I can't wait to see what comes their way next. 
Gwen Waggoner