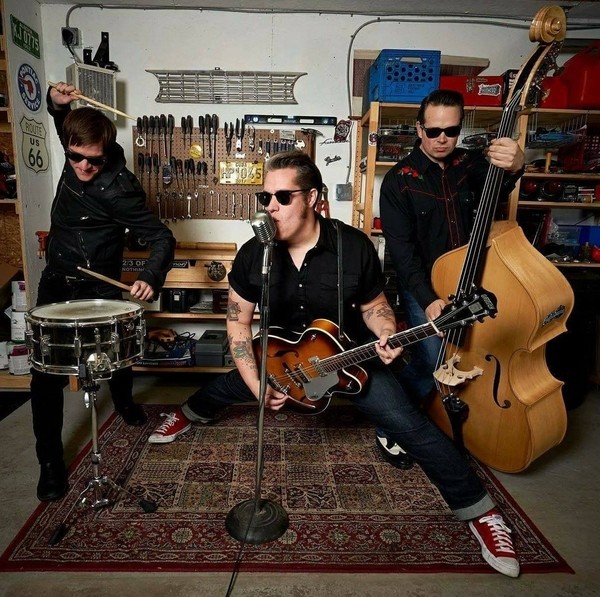 Riddled with more molten-hot melodicism than anyone who follows their scene would expect to hear this season, there's no describing the new album From the Headache to the Heartache by The Confusionaires without using terms like 'fiery' and 'intense.'
FACEBOOK: https://www.facebook.com/confusionaires/
Attacking us with unrelenting guitar violence in "I Ain't Goin' Home With You," "Side Dish," lead single "I Got a Heart" and "Sometimes I'm Bad," The Confusionaires have the adrenaline of a band well outside of these modern times, and yet none of their music sounds like an overt throwback to the past. From the Headache to the Heartache is anything but conventional, but in an unconventional year like 2020, it could be just what the doctor ordered for rock n' roll fans. 
These Canadians prove to be kings of the swing right out of the gate with "Many Miles to Go," but in other songs like "Blue Enough for Two" and the balladic "One Less Cowboy Out on the Range," they show us that they don't have to work a pummeling tempo to sound really quick on their feet when it counts. Urgency comes through the tone of their delivery in plenty of instances here – and particularly in "I Got a Heart" and its simple but satisfying music video – and rarely does any of the material in the tracklist sound even remotely rhythm-dependent. Subtlety matters in music, and even within the context of raucous rock music as The Confusionaires know how to play it, and that's one of the key points they're stressing in this latest release. 
APPLE MUSIC: https://music.apple.com/us/album/from-the-headache-to-the-heartache-ep/1496904335?ign-gact=3&ls=1
A punky take on old school blues-rock, From the Headache to the Heartache is a fun gem from an increasingly exciting Canadian underground I would be making a point to keep track of if you already aren't. This hasn't been a very good year for a lot of rockabilly acts out of the United States, but The Confusionaires seem to be taking advantage of the lull in output their competition is submitting quite handily in this effort. They've got my respect, and soon enough, I think they'll win over yours as well. 
Gwen Waggoner