Built with the backend of a modern pop song but influenced heavily by the western swing of contemporary country in both its tone and the structure of its hook, to say that the new single "One Kind of Beautiful" from Australian singer/songwriter Brock Colley is a bit of a hybrid might not be doing his sound the justice it deserves. To be fair, I don't think there are going to be many critics who come to a conclusion as to where on the pop music spectrum his style of play sits, but in any case, what Colley is bringing to the table in his debut is undoubtedly something that fans of both genres need to be taking note of this November.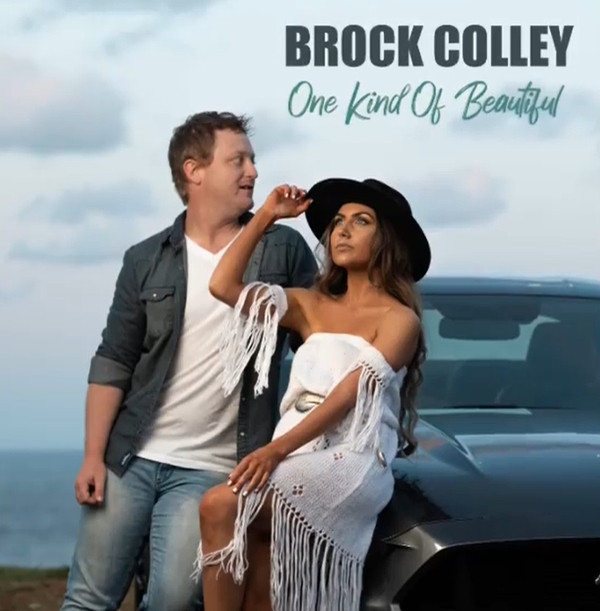 "One Kind of Beautiful" starts off with a gentle sway that gradually evolves into the framework of an all-out power ballad, and while it doesn't relent from giving its creator all the room in the world to unleash an anthemic vocal on us, he in turn doesn't squander any of the space he's been afforded in the master mix. Here, he seeks to prove that you can be compositionally efficient while still letting a little bit of lush melodicism into the fold, and for my money, he hits the spot and then some. 
One of the first things that really caught my attention when listening to this single for the first time just the other day was the superb focus on its string play from start to finish, and not just when Colley is kind enough to push his honeysweet vocal harmonies to the backburner (slightly, mind you). There's an instrumental prowess on the backing band that deserves just as much credit as the chills-factor his singing creates all by itself, but this isn't to suggest that his pipes aren't always the steamiest component in the big picture here. How could they not be? The warmth and tonal expressiveness of his crooning undisputedly matches up with the depth of his lyrical command – which, unfortunately for listeners and critics alike, is becoming a bit of a rarity in country and pop these days – and when all is said and done, he doesn't depend exclusively on a mighty hook to drive his point or the emotions behind it home to us. 
A stealthily-structured pop smash just waiting to find the right audience on either side of the Pacific Ocean to fall in love with its sound, "One Kind of Beautiful" is a startlingly mature debut single for Brock Colley and likely the first of many intriguing releases he's going to cut to relative acclaim from industry insiders like myself. Colley doesn't have an easy path to superstardom – there's an argument to be made that his is the most competitive era in the history of pop music, regardless of crossover status, but if this is a representation of what we should expect to hear from his camp in the future, this won't be the lone occasion on which I'm giving him honest praise. 
Gwen Waggoner