Inspired by French Montana's 'Unforgettable', Cig 40 strictly positioned his new release 'ME' as a dance track, brand new territory for the rapper. Produced by Ali Make It Knock, the track is undoubtedly infectious, with euphoric synths, afrobeat-inspired drums, fused with dancehall and an incredibly catchy and melodic vocal performance, focusing more on the track's vibe than lyrical content.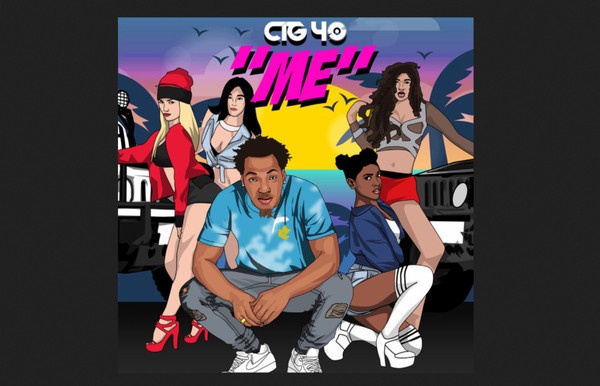 Born and raised in New York, Cig 40 is no stranger to the city's hip-hop scene. Releasing a handful of singles, an EP and a full mixtape over the past few years, his latest single 'EXES' was received particularly well, receiving airplay from the likes of Hot 97.1 and Power 105.1. With a new single and EP on the horizon and inspired by the likes of Jay‑Z, Biggie Smalls and 50 Cent, Cig 40's unique take on hip-hop combines 'old principles with a raw edginess and authenticity
Cig 40 grew up listening to neighborhood rappers like Biggie, Jay-Z and others like 50 Cent, and Lil Wayne that helped shape his youth. Heavily influenced by his brother, Cig didn't officially start rapping until after his brother Pretty Pistols was murdered in 2012. Cig describes his music as a real Brooklyn sound. Old school principles mixed with an updated raw and edginess with an authentic gritty bounce. He's ready to lift the black clouds that has hovered over his neighborhood for a long time and turn those rainy days into sunshine. He's opened up for Young M.A, Dream Doll, Manolo Rose and a slew of other shows that featured Fred Da Godson, Phresher, Boogz Boogetz, P.N.B. Rock and Chief Keef on the bill. With Brooklyn making major noise these last few years, be sure to take note and add Cig 40 to that list in the near future.