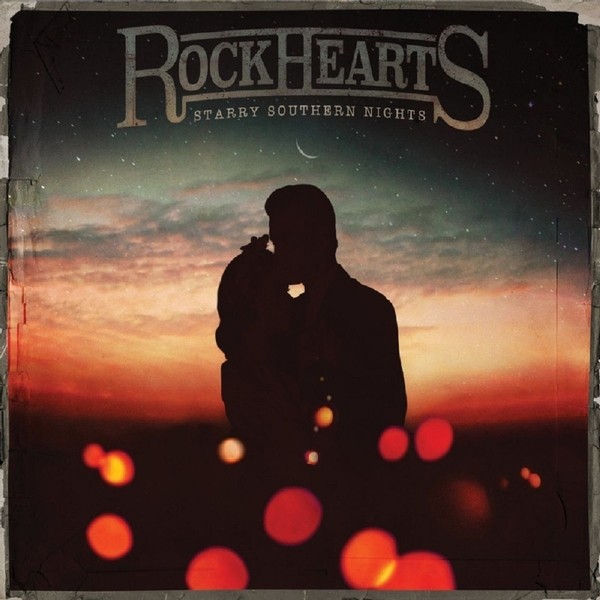 It's been a good year for bluegrass fans all-around, but if you're particularly interested in the independent beat the genre has to offer, 2020 has been a watershed of epic proportions. Faces both old and new have been coming out of the woodwork and toppling some of the high bars set by their competitors in the country music scene this year, and in terms of debut albums, not many have caught my attention to the extent that Rock Hearts' Starry Southern Nights has this November. Comprised of no more than eight songs and barely running longer than what most would categorize as an extended play, Starry Southern Nights is as cut and dry an album as they come, but for a critic like myself, its efficiency is one of its greatest charms.
PRIMARY URL: https://rockheartsbluegrass.com/
There's no question whether or not tonality is of upmost importance to Rock Hearts; from the hard jamming of the string-powered "Juxtaposed" to the controlled sear of "Don't Let Smokey Mountain Smoke Get in Your Eyes" (a cover of the Osbourne Brothers song of the same name), the instrumentation tends to be the prime heavyweight champion of expressiveness in this LP. The production style, created by Ned Luberecki, is definitely on the rawer side of the spectrum, but the grit works well with the general feel of the melodies in the title track, "Whispering Waters" and "99 Year Blues," the latter of which is yet another cover the band manages to make into an original-feeling instant classic.
Rock Hearts try a lot of different techniques on for size in Starry Southern Nights – as does any talented group of musicians trying to secure a place in the hearts of listeners around the world – but they're careful to avoid employing lyrics as their sole means of communication with the audience in this debut album. "Wake up and Smell the Coffee," "Stagger Lee" and "Don't Take It Too Bad" are some of the more texturally expressive tunes I've heard from a young 'grass band in all of 2020, and when taking into account the minimalistic attitudes some of their peers to the south have been taking to in the last year or so, their approach to this material is definitely going to be refreshing to a lot of people out there.
Debut albums are some of the hardest projects any act will ever undertake from the start of their career to the final show they ever play, but Rock Hearts still manage to make it look and sound pretty fun in this phenomenal stab at greatness. Starry Southern Nights borrows some of its concepts from a burgeoning (and slightly postmodern in style) bluegrass scene coming together out of American west hotspots like Denver and Austin in 2020, but by and large, what these musicians construct is something that is truly theirs and theirs alone for the time being. There's still a lot of work to be done in their amalgamation of folky aesthetics poetically, but if you want a can't-put-it-down LP of the Americana variety this November, Starry Southern Nights is the disc you need to pick up.
Gwen Waggoner