Michael Cleary is a talented artist who has been playing with his Michael Cleary Band for close to 30 years. During that time span, Michael Cleary Band has released six highly acclaimed albums but now it is time for Michael Cleary to spread his wings a little and find his own way. 'Last Man Standing' is Michael's official, solo release and he proves that he is aiming high with this new record.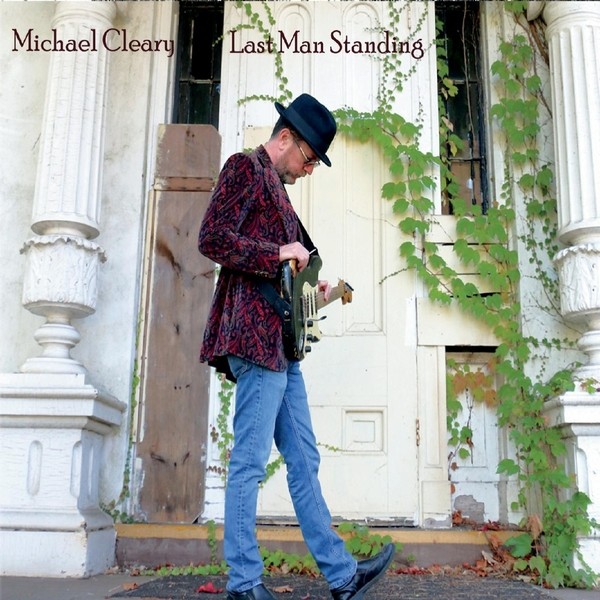 The album also features: Rob Griffith on drums & drum programming, Jeff Belcher who supplied bass on two songs, Glen Nelson who played B3 on three tracks and Bobby Picket with violin on the title track. 'Last Man Standing' was also mastered by Dana White (Jimmy Eat World, Trey Anastasio, 3 Doors Down) at Specialized Mastering. Michael Cleary handled the rest and proved that he is more than worthy to be the 'Last Man Standing' after it is all said and done.
The album contains 11, well-composed songs as Michael covers the entire spectrum of human emotions. Each composition on this record is carefully constructed and throws everything at you but the kitchen sink. Whatever life brings you, Michael Cleary looks to give helpful advice through timely music on 'Last Man Standing'. The record starts up with an upbeat number that will have you saying "Don't Ya want to get away". "Would Ya" gives you a pleasing melody and catchy vocals that draw you in immediately. Next up, we will hear "Lovin U Just Might" that offers massive appeal where you will be listening intently to each & every note, verse and lyric. Track three, "Wheel In Motion", is set at a happy-go-lucky speed and moving along nicely with its infectious beat. Heading on, we experience a soothing sensation that rushes over our ears on "Truest Love". You will fall hard for "Truest Love", so don't try to deny it! On track five, the listeners will pick up on a friendly vibe where you will want to give a helping hand and simply "Just A Wave". Michael Cleary gives a solid performance on "World On Fire" and I can't argue with those sharp words there. Unfortunately, we do have a "World On Fire", so what's next then is a question we each have to ask ourselves and contemplate. On track seven, "Turn To Love", Michael is digging deep here with profound layers in place and mindful textures. Next, Michael Cleary will have you following your path and truckin' along on "Road You're On Now". Get ready for a very sincere approach that is straight from the heart on "I Don't Mind Dyin'" and then prepare to stop, think and wrap your ears around "The Burden". Michael finishes with the perfect closer and one satisfying tune on the title track "Last Man Standing". All good things must come to an end and so Michael Cleary decides to go out with a bang on "Last Man Standing".
It comes as no surprise to me to discover that Cleary's latest release is being labeled as his "best work to date". Michael Cleary hit on all the right notes from a musical, vocal & lyrical standpoint here. This album is already a BIG success in my book and Michael Cleary is the 'Last Man Standing' after all the dust has settled. THE END
https://michaelclearyband.com/
By Jimmy Rae (https://skopemag.com/?s=Jimmy+Rae)