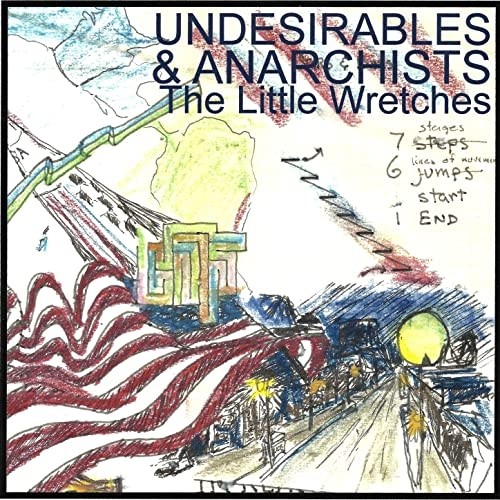 A pure shot of adrenaline, the Little Wretches' "The Ballad of Johnny Blowtorch (Ambridge Version)" races forward at a blistering pace. The volume demands to be played at maximum volume for it is an intense piece. Sounding like an instant classic the production has a flawless, gritty take to it which accurately captures its visceral impact. Firmly rooted in rock's very essence, they bring together pieces of garage rock, the blues and lo-fi in a way that has an intimacy to it. Vocals further go for this take as they embody a living, breathing sound.
With a singular drum hit they get started in style. The groove wastes no time in establishing itself as a pulsing driving rhythm begins to take form. Vocals enter into the fray accurately matching the quick pace of the tempo. Singing with a sense of urgency they prove to be exceptional storytellers. Word choice reveals a unique sort of poetry, one that delves into an urban folklore tradition. By going for this seemingly timeless take, they sing for the underdog, those who are so often overlooked. Arrangements further emphasize this point as they have a shaggy dog disposition with catchy riffs and a great deal of fuzz brought into the fray for maximum impact.
"The Ballad of Johnny Blowtorch (Ambridge Version)" shows the Little Wretches uncanny ability to tap into the very heart n' soul of rock n' roll.