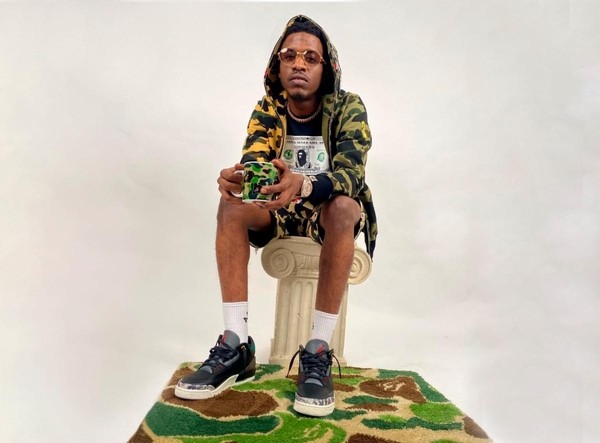 Joshua Warren, also known as Da Oracle is Atlanta's new rising star. This Grady baby will be instrumental in Atlanta maintaining its position as the hip hop capital, with his music and influence.
Initially, Da Oracle wanted to become a movie director but grew to love the art of music more. Since deciding to focus on music, Da Oracle has worked diligently to discover his sound and perfect the craft. Da Oracle has built a reliable team, who encourages him and keeps him linked with influential players within the music industry. With his work ethic and a dedicated team, Da Oracle is bound to make a massive play in his career soon.
Da Oracle is determined to make an impact with his music. He creates music with entertainment and substance. Da Oracle hopes to one day work with hitmakers such as Metro Boomin and 40. He aims to contribute just as much to the music industry as the Atlanta nativeFuture, whom he also wishes to collaborate with soon. Industry mentor Dawrapper works with Da Oracle, coaching him on the business and connecting him with other industry mavens that can help him navigate through this journey.
Available Now On All Platforms – https://smarturl.it/53bbda
Da Oracle has learned "not to let the love go to your head and never let the hate go to your heart" because both could be detrimental to your personal life and career. He lives by this quote and uses his life lessons as a focal point in his music. Da Oracle is creating music that is fun and entertaining but promotes a healthier way to express inner feelings and hopefully encourage others to do the same.