Few people know the worth of writing and reading and how it can help us overcome our anxiety and deal with a difficult situation in life. Reading books doesn't only expand our knowledge about the world, but it also allows us to learn from a particular person's situation in the book. The same thing goes for writing, it is a great hobby but it can also help a person connect emotionally with his thoughts and help them express them on paper relieving them of all the mental pressure that they might be going through which at times can be really difficult to share.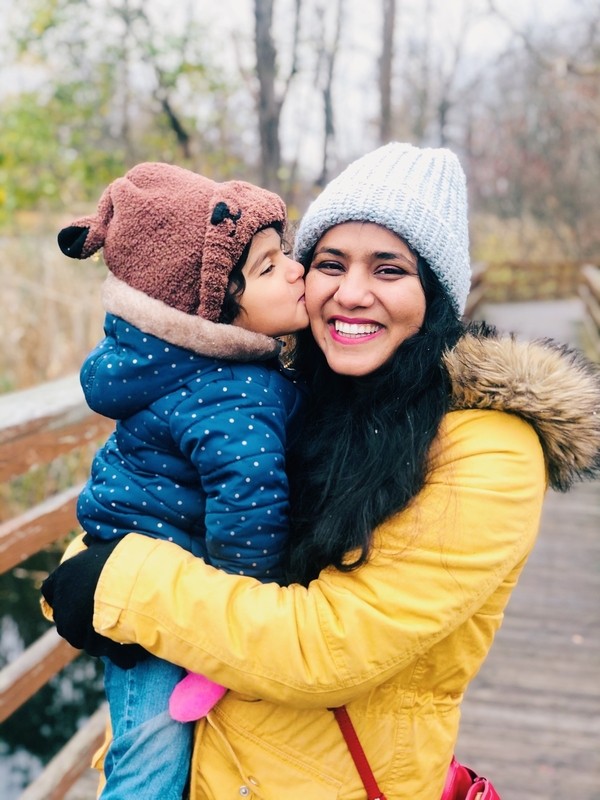 Something similar to this, Rupal Srivastava who is a Mechanical Research Engineer by profession, turned into a mom blogger by starting her little blog Totally MOM-Sense when she had her daughter in Oct 2017. Post having her daughter when it was close for her to get back to work, she started feeling really anxious and was unable to sleep. To get over her anxiety, she turned to writing. In her blog Totally MOM-Sense, she started to pen down all her moments that she shared with her daughter and this little hobby of her actually helped her overcome her separation anxiety from her three-month-old daughter of getting back to work.
"When I first started blogging about being a mom, I had no idea on what path I was on and my blogging journey had started even before I knew it. But writing did help me overcome my anxiety issues and deal with it in a positive way." – Rupal.
She was looking for something that could help her keep a positive mindset, enjoy her new mom journey and not let the burden of all her anxiety emotions fall on her husband and just like that writing on her blog Totally MOM-Sense about her mom-moments helped her to a great deal.
"As a mom, when it comes to raising a child, I only have one rule, 'Happy moms, raise a happy child.' Depressed mothers often take out their stress on their children, and that can really affect a child's development." – Maria
She writes blogs to help mothers by providing them with every resource that will help mothers in their mom-life. She has several tips and ideas that will help mothers in every way of life like keeping your kids engaged in easy to do activities, postpartum healing, pregnancy, new mom struggles and tips on how to overcome them and also tips to enjoy your family life to the best while keeping a positive attitude.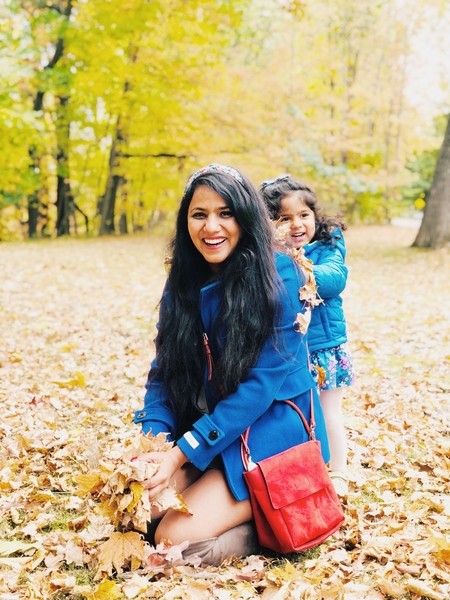 "My goal for writing these blogs is to help mothers with the challenges that I had faced during my times as a new mom and help them find the much-needed support that they need." – Rupal.
Between being a new mom, postpartum healing, managing household responsibilities and juggling all this with a full-time job, it can be really overwhelming for moms at times. This is a common problem that every new mom has to deal with these days. Rupal through her blog provides articles and helpful solutions to problems like these helping moms maintain a good and healthy mom-life balance.
So many moms globally have connected with Rupal on these similar challenging situations and found the much needed support through her Totally MOM-Sense blog to overcome their new mom struggles.
"Writing about my motherhood journey with my daughter helped me become a better mom. Through my blog I aspire to connect with as many moms as possible and share with them resources that were and are very helpful in raising my daughter. I do hope that all the moms reading Totally MOM-Sense find solutions to the questions that they came looking for." – Rupal.
She is also very active on her social media accounts – Facebook, Instagram, Twitter and Pinterest where she shares her everyday motherhood moments and tips and resources that are very helpful to her in raising her little daughter.