Over a relatively mechanical beat, Cody Lee helps explain today's so-called new norms with his single "New Normal." The track is taken from his album Woodpecker Crisis, and it's a strong piece of music.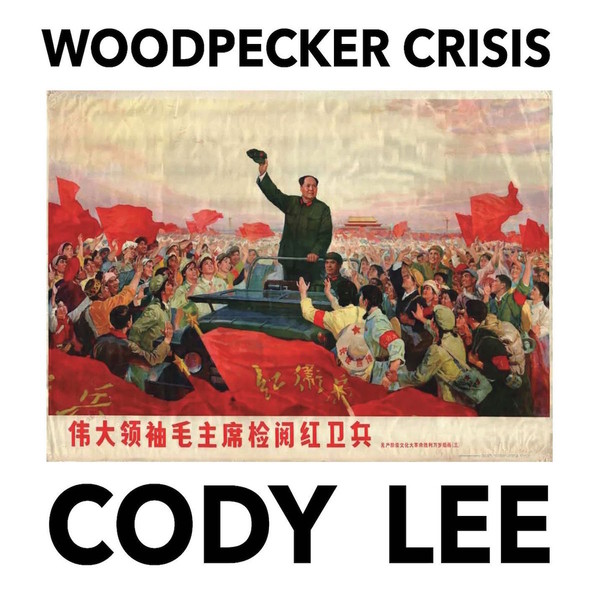 With a few more soulful aural elements, "New Normal" might have even passed for a disco song. It's far more stripped down than most disco, however. Nevertheless, the song's intro includes soul-associated horns filling out a relatively sparse instrumental arrangement.
Vocally, Lee sounds a little like David Byrne of Talking Heads. Now, he never yelps the way Byrne used to do back during Talking Heads' heyday, but he basically talk/sings his way through this song's verses, much like Byrne did years ago.
He opens by admitting, "How I miss the way things used to be/No big fan of now." Lee knows what he's talking about too, when he speaks of the "way things used to be." He's been kicking around the music scene a long time, even performing with the Dictators, a group that frequented CBGB along with the Talking Heads at the beginning of the whole punk rock scene.
Streaming:
https://open.spotify.com/track/0lUwMWkQcmelGmQPQwqgSV
Although this song's words don't specifically address it, these lyrics accurately describe our new pandemic world. It wasn't all that long ago that if you saw someone wearing a mask outside, it was probably someone walking the streets of polluted China. However, these days some businesses won't even serve you in the U.S. if you're not wearing a mask. The old normal for China, is now the new normal in America.
Lee's song details how these life changes impact every walk of life. He sings, "You can talk to the preacher/Or you can talk to the freaks." It doesn't matter if you discuss these changes with the clergy, or if you dialogue with some crazy person wandering the streets of your town. New normals are all inclusive now, and nobody can avoid them.
Sonically, "New Normal" is beautifully economical. It's performed with a street smart vocal. Lee is like a guy that pulls you aside to clue you in on exactly what's going down. He doesn't have to tell you what he knows; he just doesn't want you to be the last to know. He sings these lines with a cynical knowingness. It's not as though he's warning us all that the sky is falling. Instead, he's merely telling us stuff we should probably already know.
Lee does become more expressive toward the track's end, but not overly emotional – just louder. Another name that comes to mind is Lou Reed. Reed, both with The Velvet Underground and as a solo artist, was the ultimate literary hipster. He didn't make music for everybody; just for those with ears to hear his special messages. Similarly, Cody Lee strikes one as an equally clued-in hipster. It's easy to imagine this song on public radio playlists, although it might just be a little too smart for pop radio. We're all living in a new normal, though, which just seems to get weirder every day. This song is the perfectly appropriate soundtrack for our times.
-Dan MacIntosh