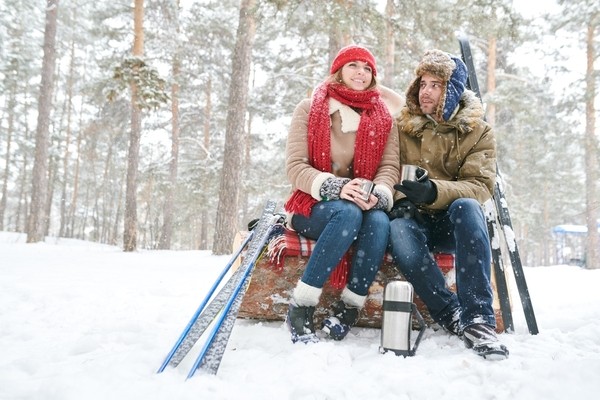 The holidays are quickly approaching. With the ongoing COVID-19 pandemic, this time of year may look different in your house. However, there are still plenty of ways that you can keep yourself busy and learn something new in the process. Here are five new hobbies to start during the holiday break.
Master a New Cuisine
The holidays are the perfect time to stretch your cooking skills. Rather than leafing through the pages of your recipe books without any plans, you can try to master a specific type of cuisine. By focusing on one type of ethnic cuisine, you will soon become an expert.
For example, if you love Italian food, try to branch out and expand your skills by learning to make pasta from scratch. You can then move on to mastering homemade sauces.
Be sure to take the time to read what authentic Italian food really looks like. You will find out that it goes well beyond the spaghetti and meatballs and pizza that Americans typically associate with this type of
cuisine.
Make a Scrapbook
All of this extra free time will afford you the opportunity to finally organize all of those photos that you have accumulated over the years. Before you begin, take a visit to a craft store to gather all of the scrapbook essentials. You can also peruse internet message boards and crafting websites for inspiration.
Be sure to leave blank pages at the end so that you can continue to add more memories as you create them. As a bonus, you will have a treasured keepsake that you can hold on to forever.
Take Up a Musical Instrument
The holidays are an ideal time to make some music. Regardless of if you are a seasoned musician or a novice, you can use this time to take up a new musical instrument. Learning a new instrument will provide hours of fun during this festive time.
Have you always wanted to learn how to play the guitar? Pay a visit to your local guitar store and you will soon have everything that you need to dive into this new hobby. You can also consider renting a guitar if you are not ready to make an investment yet.
Learn a New Sport
What better way to spend the holidays than by doing something good for your physical health? Picking up a new sport is a good way to stay in shape while also pushing your body outside of its normal comfort zone.
You can either find a solo sport or try to gather friends or family together to learn a new team activity. Make a list of sports you have always wanted to try and then test your skills to find the one that is most compatible with your abilities.
Pick Up Gardening
While most people do not associate gardening with being a good hobby to try during the holidays, this can actually be a great time to start that windowsill garden that you have always wanted in your kitchen. A windowsill garden is a particularly good idea to try out your green thumb before you move on to more challenging projects.
Choosing a variety of fresh herbs is a great way to begin to craft your skills. Good choices for your windowsill garden include basil, rosemary, and sage. It is important to choose a window that receives an abundance of sunshine, especially during the colder winter months when sunlight might be harder to come by.
Do not let the gift of time during the holidays slip by you without learning something new. By trying a variety of new experiences, you will soon find the hobby that will stick with you and enrich your life long after the holidays have passed.