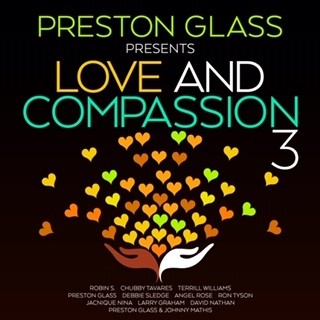 Terrill Williams delivers a soulful blend of R&B on the lovely "Better Than That". Honeyed vocals lead the way for they are full of so much kindness. Instrumentally rich the whole of the track absolutely bounces with such joy. A sense of optimism reigns supreme for her verses are ones of rising above the basest of impulses to go for a spirit of togetherness. Representing the importance of community, the lovely hues of the keyboards feel so infinitely chill. By letting the tempos take their time she creates a mediative quality within the piece.
– https://open.spotify.com/album/5ctLBfGusa7lAzh3Ijj3kU
A lush, jazzy vamp introduces the piece in such style. Her silky-smooth delivery effortlessly blends with the sultry groove that glides by. Everything has a sense of purpose while the many layers intermingle to create lovely hues. Lyricism serves as the very heart and soul of the track from which all else flows. The exploration of doing better, of being better helps to guide the entirety of the work in a way that gives it a natural quality. Absolutely timeless, the message feels uniquely suited for this moment in time. By improving oneself the whole of society can be improved but it takes one person at a time to make it happen. Careful melodies intermingle within the verses further adding to the cohesive, coherent whole.
Done with such grace and style, Terrill Williams offers a classic piece of thought-provoking pop on the uncanny defiance of "Better Than That".
Written and produced by Preston Glass
Published by Platinum Garage (BMI)
All Vocals – Terrill Williams
All instruments/string arrangement – Preston Glass