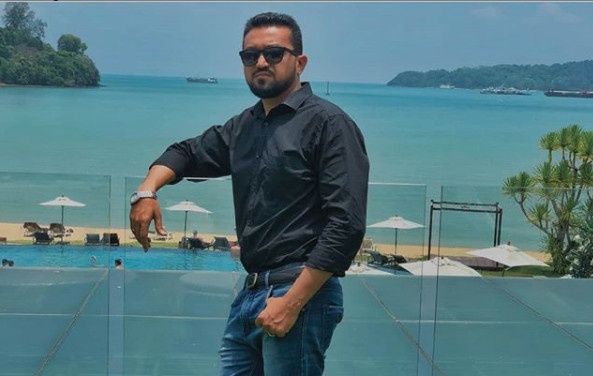 Let's Start With The Little Secret Of Success That Immy Khan Made In All These Years.
Passion is a must key in any business you must be passionate about your work to achieve your goals you must avail all the possible opportunities available and must do hard work, which is a key to success consistency and self-confidence is also very important for having a successful business honesty and consistent dedication to the work is very important. Then ultimately, your hard work will lead you to your destination.
Mr. Immy Khan What Do You Think Covid-19 Has Taught Us?
Pandemic has taught us that nothing happens in this world; according to our plans, life is so flexible and so unpredictable that one could think. Nowadays no control in our lives pandemic has taught us that we must control the little aspects of our life and we should value people over materialistic things staying at home and being bored is much better than to go outside and risk your life we must consider the pain and hardships of other persons in our lives.
How Can People Deal With Their Life Problems?
People can deal with their life problems by considering and accurately analyzing them, and they should learn to accept the reality of life embrace it the way it is; instead of thinking about the life you wish or you want to live, take your time to analyze the things and to cope with the situation that what's happening you must practice gratitude so that you can spread positivity in other people's life. Learn to analyze your feelings even if they are painful for you; that feeling will give you the motivation to move forward in life, and you will be able to deal with all your life problems effectively.
You Have Turned Out To Be A Great Life Coach Mr. Immy Khan. So What Is Your Advice For The People Who Are Following You?
As a life coach, people's advice is this they should not run after perfection in life and should not procrastinate; they should have a positive and active perspective towards other people should not let their fears and self-doubts dictate your personality. It would be best if you were goal orientated in your professional life and must work hard to achieve your goals and personal targets in life. A life coach helps you analyze your goals and motivate you to do something exciting in life. People must experience something different in their lives and experiment with new things to gain exposure. A life coach can help you achieve high goals in life through his motivation like you can be a CEO, entrepreneur, business leader, or whatever you want to be in life by your hard work and dedication. A life coach is a professionally trained person, and he will never mislead you.
Which Social Media Platform You Think That People Should Follow You On?
You can contact us for any information regarding life coaching on our social network. Just click on the link https://www.instagram.com/immykhan_official/