Everybody wants to hit the lottery, and most guys in the world would say that when they find that perfect woman, it's the equivalent of hitting the jackpot. That's the sentiment perfectly captured by Miami-based artist SamoMillion on his latest hit single "Lotto."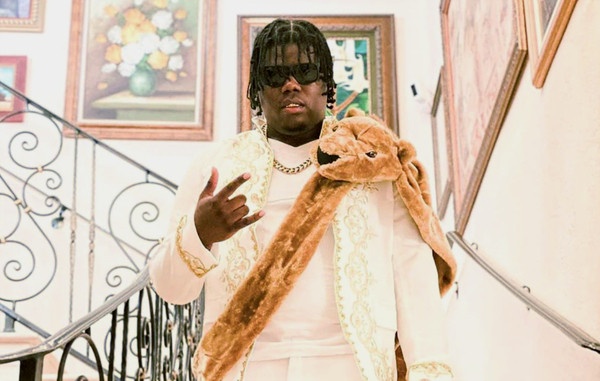 Currently streaming across all digital platforms, "Lotto" uses a little bit of Pop, a little bit of Hip Hop, a little bit of Afrobeat and a little bit of Caribbean to give listeners an upbeat and fun track with a gritty, urban vibe. It's the perfect song to show off Samo's signature delivery and cadence. His sound is unlike anything else out there right now, and his flow is off the charts excellent – so good that industry insiders all over the U.S. are calling attention to his original sound.
"My whole flow in general is a whole different wave," Samo said. "When you press play on my music, you're gonna be happy. No matter what your situation or what you're thinking about, when you pop SamoMillion in, you'll be happy and poppin. That's what I want my music to be – something that gives people the motivation and the vibe to feel happy. If you're feeling down today, you can hear my song and it'll change your attitude."
Born in the Little Haiti neighborhood of Florida, SamoMillion (pronounced Mil-ee-yon) had to grow up quick and become the man of the house after his father was deported back to his native country of Haiti when Samo was very young. He said he had the same struggles as most kids have when growing up in a low-income neighborhood, and music became a way for him to express the feelings that were often bottled up inside. He turned to inspiration from other artists with Haitian roots, such as Bob Marley, Wyclef Jean and Soulja Slim. As he studied and developed his sound more, he created a fusion of Soca, Reggae, Pop, Hip Hop and Afrobeats.
Eventually, his hard work and natural talent landed him a partnership with independent label MotorMouthMusicGroup. Together, they're releasing the single "Lotto," with a music video for the song set to be released Oct. 1.
"When people hear it, they'll assume it's for somebody who won cash or a lot of money or a prize," Samo said. "But it's about a female who's hard to come by. Finding a good female in this generation is hard. It's like gambling. So I'm putting that into a song. When you find a good woman, this song will talk about how you're supposed to treat her to keep her, because if you lose her, it could be a million years before you find another one."