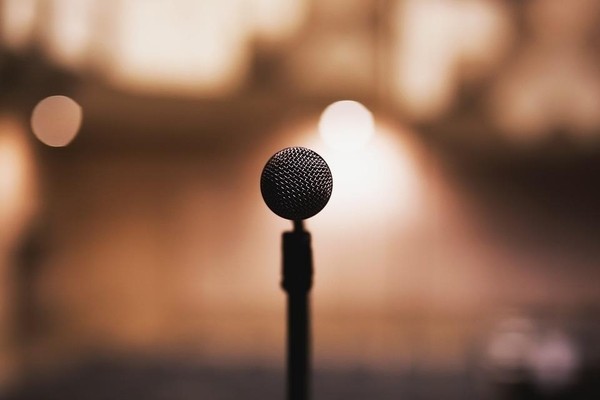 Gambling and the casino realm have been rich sources of inspiration for artists across movies, TV, gaming, and of course music. But what are the best casino-related songs of all-time? Perhaps younger generations would say "Waking up in Vegas" by Katy Perry, but I have some bad news… that song is not about gambling or casinos!
So, I am here to set the record straight, so to speak. Below is a list of the best ever casino or gambling songs ever written and there's not a Lady Gaga "Poker Face" in sight. Below are some of the classic songs and artists that have used the casino world as their muse to deliver iconic songs beloved by millions.
Ace of Spades
Admit it, you knew this Motörhead classic would be on the list. Showcasing the best of the British heavy metal bands combination of thrash and punk music, Ace of Spades is Motörhead's signature tune. It is brash and heavy and it's clear to see why this band inspired later metal gods such as Metallica.
The Angel and the Gambler – Iron Maiden
Sticking with heavy metal, few bands encapsulate the genre like Iron Maiden. "The Angel and the Gambler" is something of a dividing song amongst Maiden fans because this was released when Blaze Bayley was vocalist, replacing long-time and classic lead singer Bruce Dickinson. Still, this is an awesome gambling infused tune with a catchy melody and quintessential Iron Maiden riffage.
Casino Boogie – Rolling Stones
Over a near 60-year career and many songs and albums, the Rolling Stones have written and sung about just about every subject. It is no surprise to see gambling make an appearance in the classic Casino Boogie. Featuring Mick Jagger's usual swing and the earthy tones of Keith Richards, this sone is inspired by Jagger's frequent visits to Monte Carlo when recording the album "Exile On Main St."
Atlantic City – Bruce Springsteen
As much a poet as a singer/songwriter, when Bruce Springsteen sings about the gambling world, it is expressive, sprawling, and epic. Atlantic City is a withdrawn and brooding, which Springsteen's best tunes often are. As always, The Boss puts a blue-collar twist on his lyrics, which evoke classic era Atlantic City on the Jersey shore.
The Gambler – Kenny Rogers
Country music king Kenny Rogers wrote The Gambler, which instantly because a classic. It is also one of the best-known casino/gambling songs of all-time, so of course it is going to be on this list. Yes, this is a country classic, but it's simply an iconic song in any genre thanks to its cool lyrics and Rogers' smooth vocal delivery.
Viva Las Vegas – Elvis
Many singers and musicians have had residencies in Las Vegas, but none have become as synonymous with the city as Elvis Presley. The King defined the big show beginnings of the modern Vegas and no song captures his love of the city like Viva Las Vegas. One of the most famous and most covered casino songs of all-time, it is also one of Presley's most enduring tunes.