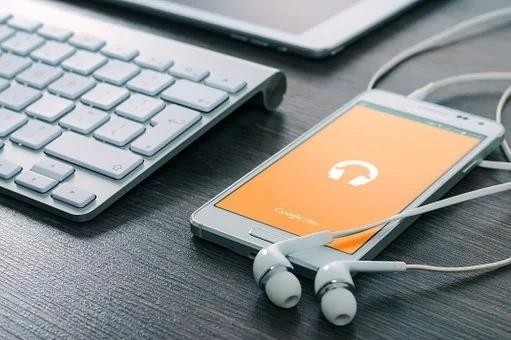 Online casinos are now extremely popular forms of entertainment. In recent years, more casual gamers have discovered online casinos and are embracing this pastime. One of the best things about online casinos is you can play them anywhere, one any device and platform. However, when you're browsing the Google Play Store, you may have realized no full casinos are available.
Does this mean you cannot play online casinos on the Android platform? Don't worry, you can still access your favorite poker, online slot, and roulette games from your Android smartphone. In this article we will show you how and explain why online casinos are not available on the Play Store.
The trick to playing online casinos on your Android device is to understand the difference between a real casino and a game, and also understanding where to find the real casinos.
There is a reason why you cannot find full online casinos services on the Play Store. Google has a strict policy that states app developers are not allowed to create applications that allow users to play for real money. As that's the whole point of online casinos, they are not available because of this rule.
So, real casino applications are not allowed on the Play Store. However, you can still play at your favorite casinos on Android, and you absolutely won't be violating any rules of the platform. While Google does not publicize casino apps, Android is an open source software and there are other app stores available besides the Play Store.
Firstly, it is also worth noting Apple has an even stricter approach to casinos on iOS and because it is a closed system your options are limited. Back on Android, there are some workarounds you can use to be playing your preferred online casinos in no time!
Through a Mobile Browser
All Android smartphones come with a built-in web browser, while you can also download third party alternatives from the Play Store. With a browser, you can visit an online casino website as you would on your PC. The best casino venues should have a website optimized for mobile browsing, which means you will have a good experience and access to all games and services.
Official Casino Apps are Available
While you won't find casino apps on the Play Store, that does not mean they do not exist. Many of the leading online casinos have an official application. There are two ways to download these apps: You can go through the official website and download the app APK files to sideload onto your Android device. Alternatively, you can search for casino apps in other app stores. Android has several other legitimate major app stores that do not have the same strict policies as Google.
"Casino" Apps on the Play Store
When you search "casino" in the Play Store, you do not see empty results. In fact, there are thousands of apps that fall within the casino realm. However, it is worth remembering proper casino apps are not on the store. That means the apps you see a purely entertainment applications, they are games based on casino classics like slots and poker.