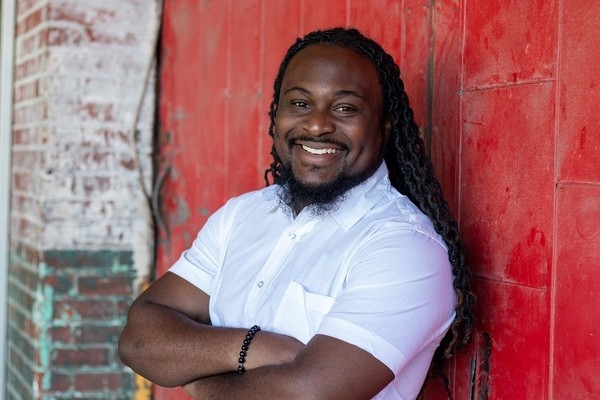 Faith meets funk on the tremendous energy of Antwan Jenkins "Victory". A tremendous burst of energy defines the whole track. Sun-drenched with sheer optimism the lyricism focuses upon the bliss that faith can bring. The communal spirit feels righteous as the interplay between the group has a natural, easy-going quality to it. Volume is an absolute must for this is a song that should be felt as much as heard. Lyrics describe the importance of faith and all the joy it can bring. Instrumentally rich the voices and arrangement work wonders while the whole of the piece becomes ever more potent. With a retro quality to the sound they go for a classic timeless take.
Not a moment is wasted for the track bursts at the seams with sheer energy. Fanfare introduces the track and stays there, punctuating at just the right moments. Percussion goes for a highly tactile quality for the nimbleness is pitch perfect. Bass further anchors the intensity of the groove ensuring that the song swirls about in a glorious hue. Easily the very heart and soul comes from the faith-based vocals that reveal the beauty of a higher power with the community it brings. Every single element is carefully considered as so many layers enter into the dense mix. It is easy to get lost in the colossal rhythms and the driving pulse. For the finale they show off their honeyed vocals in a moment of pure joy.
Antwan Jenkins delivers something truly awe-inspiring on the soulful "Victory".