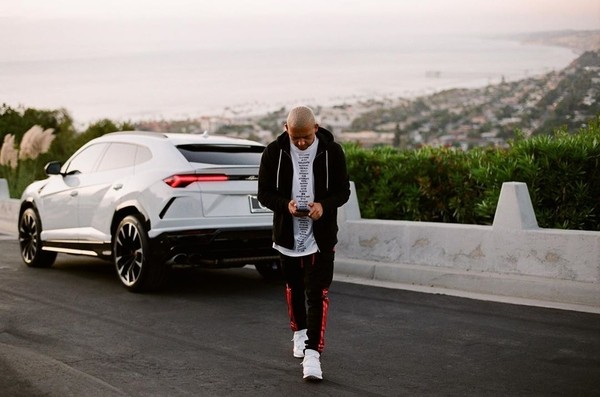 With an occupation in the music industry covering more than 20 years, Angel "AROCK" Castillo has found himself with one main goal – to help DJs, producers, artists, and music makers be heard. As a former DJ and founding CEO of BPM Supreme, AROCK has fictitious agreements with more than 100 record labels, making the online music service a leader in the DJ scene.  
"When I started BPM Supreme, I wanted to build a place where DJs could catch everything they need – music made for specially for DJs – all in one place," AROCK said. "It's been a dream to turn my love for the DJ culture into a business. I never could have imaginary it would bring me to where I am today."
A San Diego, California native, AROCK hurled BPM Supreme back in 2006 after seeing a requirement in the DJ market for an online record puddle, proving his business savvy from a young age. Now the 33-year old businessperson also leads BPM Latino, a digital music service geared to the Latin music market, as well as BPM Make, a brand new online sample library for producers and DJs looking to get into music creation. So, what makes BPM's service area stand out from other similar services? "A love of tech, an eye for design, and attention to detail," AROCK says. 
AROCK also moved the company's head office from San Diego to Hollywood in late 2019, and recently trademarked the name "AROCK" saying "I know by the time I am done, that trademark will mean something big!"
In spite of what has been an unrestrained year for the music industry, the BPM brand shows no signs of slowing down. In April of 2020 DJ Jazzy Jeff linked BPM Supreme for a live conversation on Instagram and said, "What you guys have built is so helpful to the DJs. We are all trying to help the DJ community – and what BPM Supreme has done and what you have built is incredible!" He added that companies like BPM Supreme are "special at times like this" and that by "pushing the envelope in a time like we have right now that" BPM Supreme is serving DJs continue to play.
How did you get into DJing and DJ culture?
My interest in DJing occurred very early on when I was about 12 years old. I had gone to a school dance and observed the way the DJ moved the room and the people. Directly I was interested and soon after that, I got my first DJ setup as a gift. I started working every day and tried to pick up as much as I could about the tackle, the music, and the DJ lifestyle. A few years later, I began working for a local record pool in San Diego. At that time, a record pool was essentially a club where you would pay per month for a stack of vinyl records. I made a lot of friends who were DJs, more recognized than me and could show me the cords. I even worked a few jobs in San Diego radio which really got me interested in the business side of music. It's silly because even though I don't DJ anymore, my heart is still in it. It's been a dream to turn my love for the DJ culture into a business. I never could have make-believe it would bring me to where I am today.
BPM Supreme has been around for quite some time. What do you think makes the company strong?
I think one of the most vital things is that we've never reduced. We've never sat back and been like 'okay, we can ease now and let the creation do its thing,' That's just not in our nature. Instead we're continuously pushing limitations and looking for the next perfection. At any given time, my team and I will have five or six major projects in the works. 
Aside from that, I have to say that I consider we've become a fundamental in the DJ world for a lot of other reasons too. For one, we have the largest music catalog of DJ-ready tracks of any facility, and we're a trusted companion to more than 100 record labels. The podium has a ton of range as well, so DJs can really find what they need, whether it's classics or clean versions for a family event, or the newest high-class remixes of hot tracks. Plus, we care about the DJ; we provide to them. Whether it's events and workshops geared towards learning, or giveaways and contests that get them elaborate, we're always looking to involve with the community. 
How is the BPM Supreme brand pushing tech in the DJ and producer space?
I've always been attentive in the tech space, and I think a lot of DJs in general are also concerned in technology. Part of the enthusiasm is to see what the next update will be or the next model of tackle that just got free. We consider BPM to be a tech company as much as a music company. The platforms are built from the ground up to be sleek, user-friendly, and advanced. We're always looking forward and planning for the future in terms of using new technologies like AI and flowing. We also have a full in-house design team that is extremely talented, and we work with some of the most skilled designers on all of our platforms.
Tell us more about BPM Create. 
BPM Create is a new online sample library for producers of all expertise levels, and DJs who want to get into music production. It's flawless for anyone who has ever wanted to mess around with remixes, or get artistic with beats and samples. BPM Create is the newest of our subscription platforms under the BPM brand. We launched in August with more than 100,000 sounds on the site, plus things like one-shots, loops, construction kits, and MIDI files. All of the sounds are accessible for download so the user keeps them forever. Plus, membership subscriptions start at just $5 so it's a no brainer for anyone who has been thinking about giving a facility like this a try. We're so happy with how it's been received by the producer and DJ community so far.
How will the new service help producers and artists?
Over the years, with BPM Supreme, we've recognized trust within the DJ community for having high quality tracks and audio. Building on that, the producer community can trust that every single sound on BPM Create has been designed by industry-leading professionals and they are the highest superiority. We want to empower producers and music makers, as well as DJs and beginner musicians who are interested in production. The sounds on BPM Create are intended to become hit tracks. Everything we do as a brand is to help musicians excel in their careers, and be heard.
How does BPM Create differ from other sample libraries like Splice and Sounds by Native Instruments?
BPM Create definitely has stand-out qualities in contrast to other similar services. We've spent a lot of time do research and finding out what makes a producer's workflow more actual, and that thinking helped us to grow a state of the art search functionality. With the urbane search, tagging, and filtering on BPM Create, it makes it so easy for users to find exactly what they need. Plus, the design is just on point. It's super clean, offers a day and night mode for easy viewing, and our sound packs are prepared so you can find inspiration or the style you're looking for quickly.
How did the "Wake Up Dead" Remix Contest with T-Pain come about?
T-Pain had come by the BPM Supreme office in San Diego for an artist visit and he really enjoyed the vibe of our space and the company values. He became a honest friend of the company and our team. So, when the chance came up to collaborate, it happened naturally. We were launching BPM Create and wanted to involve with the community with a remix contest; T-Pain had a path that he wanted to find fresh remixes for. And so the "Wake Up Dead" Remix Competition was born. It was very successful and the three champs now have a track released on T-Pain's label, Nappy Boy Entertainment.
How has the current pandemic affected your business? 
It's definitely been a challenging time for everyone, but our team is super agile and we've produced a lot of great momentum believe it or not. We've presented a ton of livestream events, workshops for the community, and of course we launched BPM Create, which is another tool to inspire creativity, even while staying at home.
What's also great is that during one of the most difficult times for artists and the music industry, we were capable to deliver chances to keep them working and being creative at home. Not only did we present the "Wake Up Dead" Remix contest, but we also had things like our "Remixer Initiative" which asked DJs, producers, and remixers to give in their tracks for potential paid opportunities. The response during this time has been really progressive, and we want to continue to give back. 
What is your favorite part of your job? What gives you the greatest reward?
I'd have to say that my desired part of this business is that every day is different. We're always challenged with a new task or a new dare. No two days are alike. It keeps things sensational and progressing positively. But also, the most satisfying part of my job is helping the music community to create music, play music, be successful in their careers, and most of all, be heard. I am so pleased to be advancing the culture with technology, innovation, and creative self-determination for music makers.