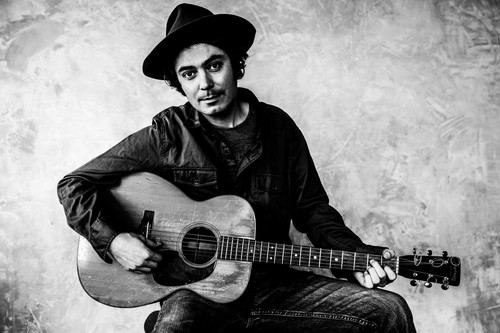 Today, the Taos New Mexico-based musician Max Gomez has shared his new single "He Was A Friend of Mine." A traditional folk song first recorded in the 1930s by ethnomusicologist Alan Lomax, the song has been covered by many legendary artists, including Bob Dylan, Willie Nelson, and The Byrds. Gomez's interpretation revises the lyrics as a lament for the life of George Floyd and other icons of the civil rights and Black Lives Matter movement, providing a solemn reflection on historical and contemporary racial and social injustice.
"This reimagination was born out of necessity" writes Gomez. "I wanted to sing a protest song set in the year 2020. The time for protest songs is now."
Spotify: https://open.spotify.com/album/3dfMWEFEi4cFLDBy4ukYva
"He Was A Friend of Mine" was produced by David Kahne (Paul McCartney, Bruce Springsteen, Regina Spektor, Lana Del Rey), who imbues the track with sonorous reverb and subtle strings in support of Gomez's earnest lyrics and guitar.