Sizzy Rocket unveils the official music video for "Spill My Guts," one of the new singles from the ANARCHY album. Directed by Dorian Tocker, the "Spill My Guts" music video sees Sizzy at her most vulnerable. In contrast to the fast-paced "THAT BITCH" and "Smells Like Sex" videos — which were also directed by Tocker — "Spill My Guts" invites us to see a more somber and intimate side of Sizzy Rocket.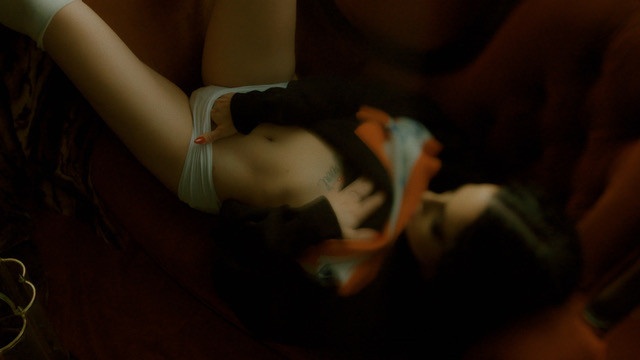 Inspired by the idea of spilling one's guts, both literally and figuratively, Tocker juxtaposes the dainty and grotesque throughout the video, creating a captivating visual paradox. "I came across something called Hanahaki Disease, where flowers grow in your organs when you experience unrequited love, and ultimately you throw them up," Tocker writes. "I called Sizzy to explain: 'I think in the video you're masturbating, pining for someone, and in the end you cum flowers from your mouth.' All she said was, 'That's the best thing you've ever said to me.'"
Sizzy Rocket recently released her highly anticipated third studio album, ANARCHY. The 10-track record was released on September 25th and has already been praised as "an in-your-face sucker punch that captures the swinging pendulum of heartbreak" (PAPER) and "a rebellious collection of pop/punk/grunge/hip-hop/genre-blending tracks" (PRIDE).