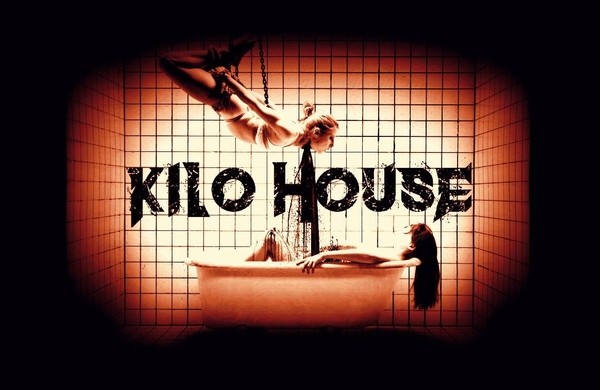 Horror, terror, and nostalgia become important weapons in Kilo House's aural assault of "The Witching Hour". Samples are worked through, twisted, distorted and stretched almost beyond recognition. Incredibly creative the beats skitter about resulting in a virtual kaleidoscopic rush of darkened hues. Little to no light comes into the fray for this are dark, brooding, even violent at times tracks. By elevating tension into a musical form, the pieces shift violently resulting in wonderfully absorbing moments. An ear for melody helps to tie these pieces together. Without needing to say a single word Kilo House crafts an impeccable, immaculate narrative one that lingers long after the tracks have ended.
Album Stream
https://soundcloud.com/kilo-house/sets/the-witching-hour
–
https://open.spotify.com/album/0wEHGjhJ55ewPqIBIApWY4
–
https://music.apple.com/us/album/the-witching-hour-ep/1533850393
Stylistically he incorporates a wide swath of influences. One of the most readily apparent would be the Witch House legends Salem. Akin to their work, his too possesses a sense of unpredictability and overwhelming eeriness. The messy nature of these tracks ensures that they are not easily dissected. Clear roots in EDM and hip-hop alongside industrial results in an end result that approximates some of Death Grips' most carefree, gleeful manic moments. By neatly bringing all of these influences together alongside an undeniable love for the occult, the songs feel darkly beautiful.
Opening things up with great gusto is the reimagined "XXX Files (Intro)" where he messes with the famous X-Files midi theme. Here the approach gains an almost classical quality as it gets morphed into something unrecognizable and alien. Tremendous energy races through the intensity of "Demons" as the song virtually explodes. A tribal ceremony guides the bleak, metallic industrial rhythms of "R.U.N." with bass rumbling through in a physical way. By far the highlight comes from the dexterous shapes of "The Worst Nightmare of All". With "The Night He Came Home" the Halloween theme gets ripped apart and reassembled. Going for a take on the classic "Mr. Sandman (Bonus Track)" the work comes to a finale in a most disorienting way.
Done with great taste and style, Kilo House's "The Witching Hour" radiates a sense of urgency featuring a wild feral approach that feels absolutely visceral.