The wait is finally over. Australia's dark-pop princess CXLOE today releases her debut body of work; a six-track EP titled Heavy Part One – out now via Sandlot Records/AWAL.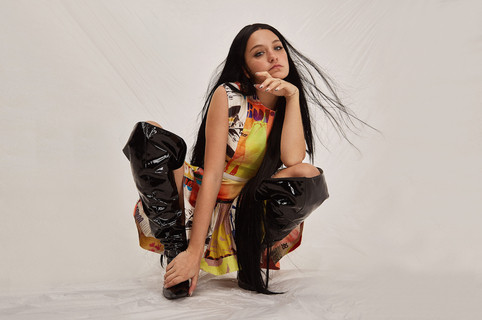 Expressing her excitement for the release, CXLOE explains, "Having my debut EP, Heavy Part One, out in the world is so exciting and therapeutic for me as an artist. I have been working on these songs over the past couple of years and I finally feel after years of self-reflection, that they each individually represent such an important part of myself."
– https://cxloe.lnk.to/heavypt1
On Heavy Part One CXLOE has defined herself both personally and artistically with the adoption of a dual experience. On the EP, she showcased two distinct personas – CXLOE and Chloe. CXLOE is characterised by darkness, complexity, depth, sharpness and extremes while Chloe is warm, organic, vulnerable, wholesome, and stripped-back. By establishing these personas, CXLOE/Chloe has offered herself acceptance and permission to be complex and multifaceted, with a hope that others feel inspired to do the same. "It's nice to finally let these internal battles and struggles go and celebrate the fact that these struggles make me who I am," she expresses.