Layla Kardan, her new single, 'You' – out now – is a brooding, electro, r&b-tinged pop cut and a powerful ode to freedom. The controversial video – directed by Mad Juice – the creative agency responsible for putting Arab girls in historical pictures for Puma's ME campaign – pushes cultural boundaries in the more conservative ME.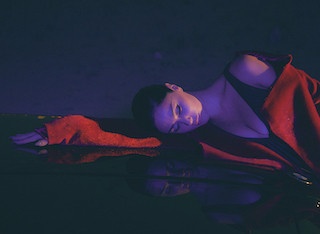 'You' is a powerful ode to freedom, a personal and empowering journey through loss-love and self-discovery. It's the product of Layla's search for independence, achieved by untangling herself from unhealthy relationships. In Layla own words, "it's about the constant struggle of remaining independent and yet always falling into the arms of possessive men incapable of handling my strength. The constant pull to retain a position of power ultimately sees the relationship fail and overturn for the last time".
– https://laylakardan.lnk.to/you
Part of a new generation of fearless creative talent redefining music, fashion and culture in Dubai, Layla works closely with A'Y, the music producer pushing new sounds in the region. With credits including cuts with TLC and Pusha T, for 'You', the sought after artist created a sound palette in which dark and percussive elements contrast with the subtle soundscape putting Layla's lead vocals at the front of the mix.