Summer of Love, as its eclecticism-alluding title would suggest, isn't a record that features an artist in Robert Miller of Project Grand Slam who is even the least bit interested in coloring inside the lines.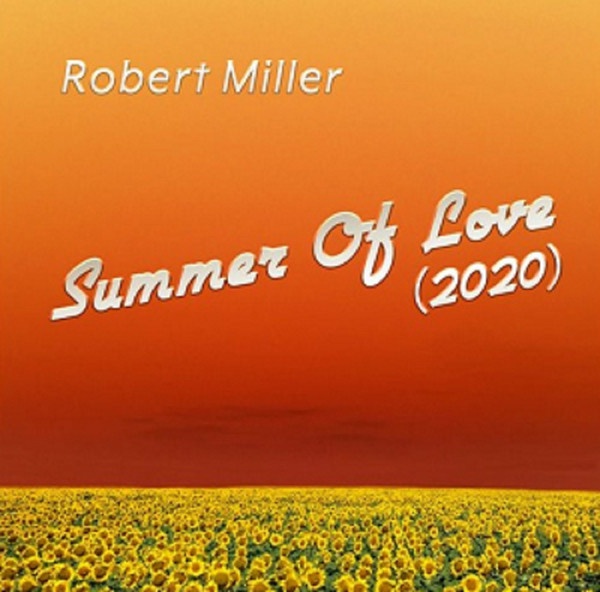 From the moment that we press the play button on the opening song in the tracklist, "Aches and Pains," through epic throw-downs like "You Can't Tell the Truth," "Now and Always" and the concluding "Another One Like You," we are met with a patchwork of pop, jazz, rock, funk, R&B and even a touch of experimental neo-bop that stands to push the limits of anything and everything longtime Miller followers would have expected out of his first album as a solo artist. While he hasn't abandoned Project Grand Slam, this player is branching out and giving us a full-bodied look into what his talents can produce on their own in Summer of Love, and in taking years of experience and putting his knowledge to work in tracks like "Bip Bop," "Walking in the Corner," "Heaven" and "New Life (Annie's Song)," critics like myself have a chance to appreciate just how prolific a skillset his truly is. 
ROBERT MILLER"S PROJECT GRAND SLAM: https://www.projectgrandslam.com/
Rhythm does more than give us a good beat and a smoothly-arranged hook in "The Night Was a Mystery," "Now and Always" and piano-powered "Bourbon Street;" if you ask me, it defines the mood of the lyrics more than any of the melodic components do. There's no arguing that, in most every song featured in Summer of Love, Miller is going out of his way to make sure that no weapon in his war chest is going unutilized, but at the same time, there's nothing specifically over-exhausted in the big picture at all.
We get some serious love from the six-string in "Heaven" that is perhaps even more powerful than the wind-born melodicism of "Another One Like You," but when compared side by side, the frills in either track pale in comparison to the stripped-down angst of a funky tune like "Bip Bop." The flow of this tracklist feels intentionally jagged, as though Miller wanted to give us the feel of a mixtape more than he did a traditional album – this is, after all, his debut as a single act. He doesn't want a lot of comparisons to his work in PGS, and if that isn't obvious in the most casual of glances at the structure of this LP, you probably aren't that familiar with the pillars of his current discography. 
Though it's not without a few rough edges, all of which are – by and large – excusable, Robert Miller's foray into the world of solo performers in Summer of Love is nonetheless a profound way of debuting a new dimension of his musical profile. Stylized with the ambitiousness of two extended plays that have been combined into a single disc for convenience rather than aesthetics, this isn't an album that I would recommend for the casual passerby as much as I would the devoted fusion enthusiast, but all the same, it's a five-star effort without question. 
Gwen Waggoner