I want to see you dance, I want to see you party, showstopper and songstress Cristal Carrington sings. The song – "See You Dance" keeps the party bumping way into the winter months. Carrington, who hails from Baltimore, Maryland, is on the scene with her debut album Revenge.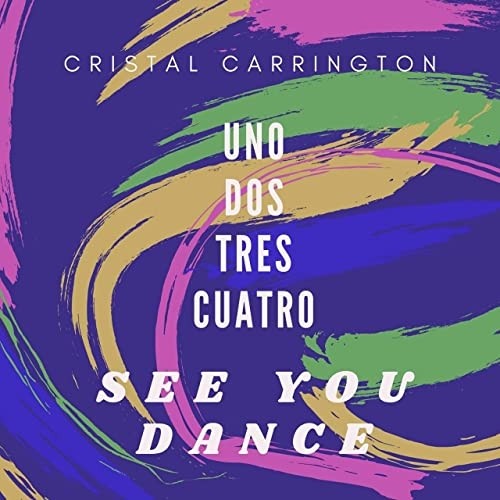 Spunky and freeing, "See You Dance" has some more intimate moments, but all-in-all, this is a great song to add to your party playlist.
INSTAGRAM: https://www.instagram.com/cristalcarringtonmusic/
With a definitive nod to early 1990s electro pop, the overall sense of fun and community are evident from the first second. "See You Dance" has all the trimmings of a Saturday night free-for-all. Unlike Friday, where it's more about preserving your energy for Saturday, this song just creates a whole wonderful sense of pride and elation. Carrington's voice is both sensual and approachable. She's very gregarious, and you can almost see her smiling when you hear her voice. She doesn't fill the track with unnecessary rhetoric and sticks to the game plan (like most pop songs) and stays within the cadence and the beat of track. It has moments of repetition, but like most great pop songs, that's what makes escaping into them all the more fun. Carrington flutters in-and-out of the songs like a seasoned veteran. I'm a little hesitant to compare her voice to other female artists, mostly because I think she's very unique, but "See You Dance" doesn't have a bevy of versus and lyrics. It's pretty quick, and while she does sing uno, dos, tres, quatro she sings the chorus I want to see you dance, I want to see you party over and over.
This song also makes you feel empowered. While she's gushing over a boyfriend or lover and wanting to see his body and shake his tail feather (my words, not hers), you also groove so much to this song you begin to imagine those final moments of looking in the mirror before heading out to the club. Damn, you look good! And in a cruising motion, the music bed zips even more and more into the night's rhythm. I definitely felt like this is an evening song, with the moody beats and the electric tones. It just felt that way, I'm not sure why. It's the perfect song to have blaring in the car, windows down. It gets the blood pumping and the heart pounding. Carrington's likeability factor is off the charts. Her song covers a lot of ground, including keep the vibe very fun from start to end.
DEEZER: https://www.deezer.com/us/track/1049386272?autoplay=true
The verdict? Carrington is on her way and has definitely made an impression. Simple and to the point, but lots of chances to take advantage of the adrenaline she's pushing, "See You Dance" is sizzling hot. Baby, it might be getting cooler outside, but Carrington's red hot track is feisty. I'm anxious to hear her next offering from Revenge. I'm hopeful it's the same up tempo and relentless beat she presents in "See You Dance", but regardless, if Carrington's name is attached it is sure to be entertaining.
Gwen Waggoner