Mardini is Chris Mardini, and he's not your average modern artist to say the least, he is a force to reckon with on his new breakout debut EP – Out Of Pocket.  I could just be sugarcoating something because Mardini is so young and has such a long future ahead, but when I am genuinely impressed there is no reason to fumble words about it, I was inspired by these songs and the general quality levels of this release, beyond whatever scope of industry vision there is to be had.  This is a well-produced and engineered five songs with no question about the abilities of anyone involved.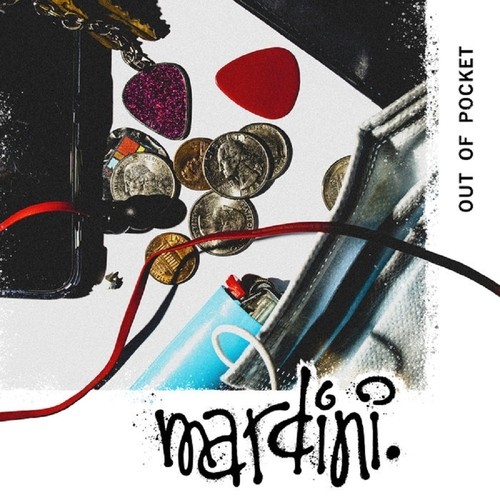 BIG LINK: https://biglink.to/Chris-Mardini
The songs are always what matters the most at the end of the day, and Mardini has it down in a way that comes naturally compared to a lot of a lot to be heard at this level, but it is usually pop artists, while he breaks genre barriers.  The first track, "I'll Try" was the first song he wrote, and it's one of those things when you hear it you're not going to shy away from the rest of these songs, you're going to welcome them one after another because they're all substantially good.

The next track proves from the outset that Mardini has a wide range of styles without coming off an oddball over it, instead, he takes what's great about rap, grunge, and basic ingredients the 90s were really good for to come up with what today's music is good for. "Retrospective Outlook (REMIX)" might be something from a prior single at which this time I do not know, but the point is you don't hear such an admixture of what is going on here that often in any era. 

"Sleepless" is a mesmerizing track where Mardini finds himself all alone with an extraordinarily modern song like no other.  This is where it gets so interesting there is just no way to sell this guy short because there simply is not anything out like this or I am sleeping myself.  This is fantastic, he puts it all out there, holds back nothing, and does what he wants, and it comes out a masterpiece.  This is not something you hear every day, and that is the overall conclusion about Mardini's unique musical style, which is written all over this one.
The magic keeps going on "Pockets" with another mix of genres ranging from hip hop and EDM to some extra flashes of pop.  But it comes as no surprise because Mardini is young, but he steps it up on this with some edgy attitude and some explicit content thrown in to show that he's not interested in pulling any punches to get his word out.  It's not hard to respect the efforts served up on Our Of Pocket, as the closing track "Throw" takes off like a rocket-ship fully knowing where it's headed. This cut jams its way out of the EP with everything it comes in with from the start, and Mardini himself is going places.

Colin Jordan