This project all started back in 2018 and has blossomed into 10 well-executed songs all dedicated to the great Neil Young. All songs on 'Words' are written by singer/songwriter, Neil Young with the exception of one written by Steven Stills of Crosby, Stills & Nash. Larry Schmid is on vocals, guitars, harmonica and mandolin and is accompanied by excellent artists: Ed DiCapua on drums & percussion, Keith Hill on piano, Hammond B3 & Synth and GE Smith on bass, lap steel & rhythm guitar. I can honestly say that Larry Schmid fully embodies the Neil Young tone and style on 'Words'. Larry Schmid & company truly capture these 'Words' brilliantly by way of a polished, studio production and reimagined versions for 2020 & beyond.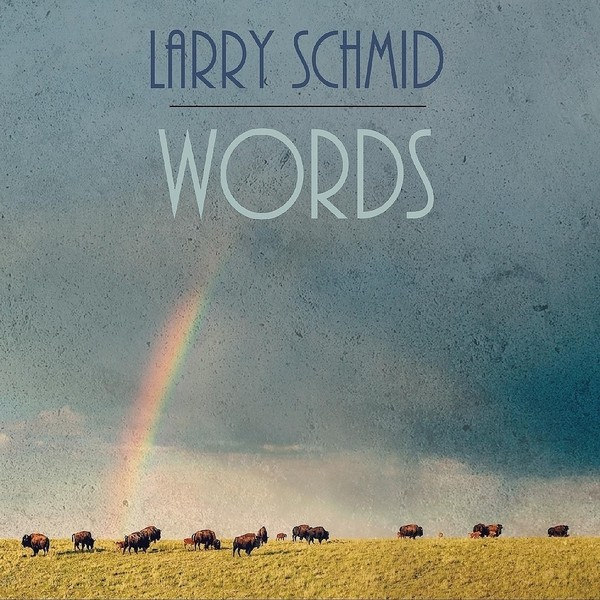 The record starts up with a song called "Questions" and to me the answer is complete as Larry Schmid nailed it with a catchy, feel-good number. Next, just sit back and relax while you head "Out on the Weekend" and soak in the laid-back scene. The title track, "Words", is up now and what a convincing & commanding performance vocally by Larry. Musically, "Words" is simply rich in substance and sound as you listen closely to each and every note. Track four, "Revolution Blues", offers up a rockin' beat and marches along while telling a story that truly speaks. Next, we have "Don't Let It Bring You Down" that is direct and to the point under creative direction. Track six, "Powderfinger", gives the listener mass appeal and just seems to draw you in right from the start. Larry Schmid is making a BIG splash on "Down by the River" where the musical waters are fine as wine. You will want to take a dive and jump right in to "Down by the River" that also includes a powerful delivery and driving rhythm. Larry is soaring high on "Expecting to Fly" with an enticing melody in place and pleasant vibe that rushes over you. Track nine, "Cowgirl in the Sand", supplies stellar instrumentation as Larry Schmid & company are holding the fort and wrangling up a "Cowgirl in the Sand". The album ends with "Soldiers" that provides a deep sentiment and the sound of rain drops falling further enhances the feeling of the track. I'd also like to add that there is wonderful piano playing on "Soldiers" that really brightens up the song.
'Words' is the epitome of a high-quality, professional studio recording done right. Larry Schmid and his talented group of contributors shed new & invigorating light on Neil Young gems. The result is music to my ears and I really do think Neil Young would approve of Larry Schmid's strong effort here. I look forward to hearing more from Larry Schmid, but for now the word on the street is that 'Words' says it all! Be sure to grab a copy of Larry Schmid's new album for your listening pleasure and add some new 'Words' to your musical library.
By JRae