Following up from her recent Pop/Ballad single 'Fool for You', Melbourne's Rnb/Pop singer-songwriter Sheralyn May got back in the studio to write and record her newest Rnb track: 'Baby You' produced by RMR Productions, which will be released on the 28th of September. With a mix of Rnb and pop, Sheralyn May in 'Baby You' reflects on the emotions someone may have when falling in love. This song represents how you cannot ignore the feelings and love you have towards someone, that no matter what you do, you cannot get your mind off them.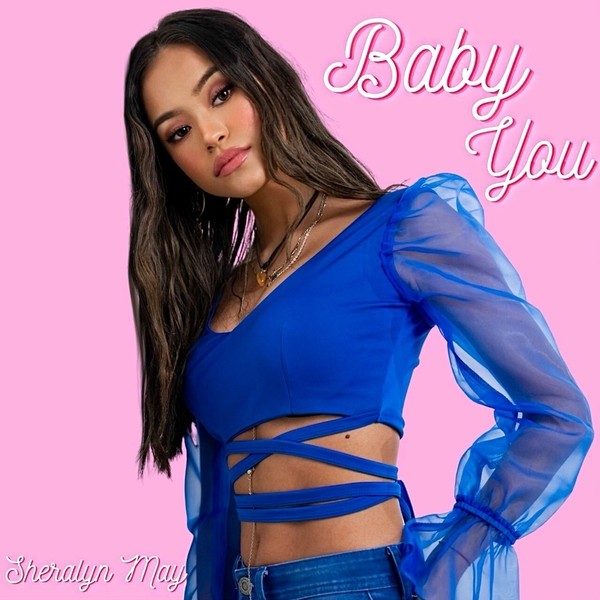 https://www.instagram.com/sheralynmusic/
In this track, Sheralyn May also talks about taking things slow and that there is no rush with love, but to just accept it and to let it unfold. 'Baby you' reflects on the difficulty of hiding your emotions and feelings towards someone when you know they are the one for you. Sheralyn May wants her listeners to know that it is important to not get overwhelmed with your emotions, and to not to overthink it. Sheralyn May is a 21-year-old Pop/RnB singer from Melbourne, Australia with a Filipino/Australian heritage. Singing since the age of 6 years old, as a master school student at the David Jaanz School of Singing, Sheralyn's passion for music has given her many opportunities such as performing at Melbourne gigs, competitions charities and festivals. Being a guest on the Foxtel's Television Show 'The Platform', 'Channel 7 Sunrise, and a Top 12 finalist in X factor Australia 2014, Sheralyn has had opportunities to be a support act for artists such as IYAZ, T-Pain, Kapamilya concert, Reece Mastin, Gabe Bondoc, Nora Aunor, Bo Cerrudo and many more.