New Sydney pop duo Cat & Calmell share their glittering debut 'dumbshit' today. Darting between darkly-lit pop and shimmering R&B, the duo's first single reveals a talent for transforming conversations they have together and online, with their already present audience, into swirling, genre-fleeting moments of brilliance: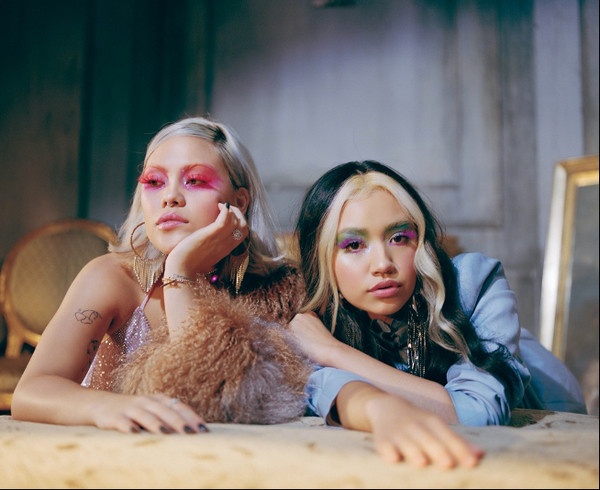 Cat (20) and Calmell (22) have a rich history of performing together. Cat spent her childhood in China and moved to Sydney as a young teenager. Calmell was born and raised in Western Sydney. Stars aligned when the two met at an after-school program for developing artists.
Cat & Calmell's music reflects their multi-faceted upbringings and their wide-ranging influences and sources of inspiration: Kali Uchis and The 1975 to Rihanna and T.S. Eliot, Powerpuff Girls and Twitter memes.
'dumbshit' is the first song they wrote together almost two years ago. They say: "It's about being in your youth and not taking anything seriously; enduring the repercussions of doing dumb shit and just copping it on the chin." 'dumbshit' treads a path lyrically and musically of wistful RnB reflection and wanton disregard – a good metaphor for Cat & Calmell.
– https://catcalmell.lnk.to/dumbshit