Newcomer Priya Ragu unveils her label debut single, "Good Love 2.0," today via Warner Records. Listen and watch the track's video, filmed in Goa early this year and hand cast by Priya –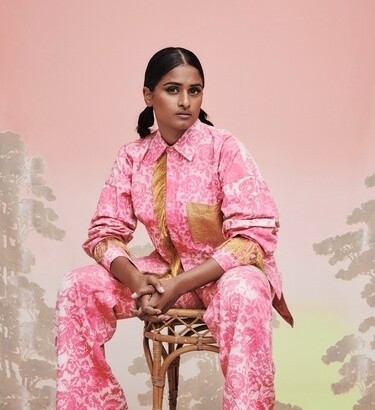 Produced by and written with Priya's brother, Japhna Gold, the track unites Priya's love of R&B with her Sri Lankan heritage, incorporating textures from traditional South Indian instrumentation and inspiration from legendary composers of Indian cinema such as A.R. Rahman, Ilaiyaraaja and Deva.
Priya was born and raised in Switzerland after her parents escaped from the Sri Lankan civil war in the early 80s, initially rose to prominence with a handful of independently released singles that attracted the attention of Rolling Stone India, VH1 India, Radio 1, 1XTRA and others. Now signed to Warner Records globally, "Good Love 2.0" is her first official release, with much more music to come.
Priya's music deals in themes of spirituality and possibility, yearning and heartbreak. "Good Love 2.0" projects her idea of an idealistic first love, one that she says is, "Beyond religion, beyond caste, beyond colour. It's the feeling nothing can tear you apart because it's so strong."