Like Machines is making a statement with their new track! They're ready to "Take It Away" and make you want to join in on their chaotic theme. The track is already approaching 100,000 streams on Spotify alone, and they surely won't stop there, as the band just passed 1 million total Spotify streams. Always keeping it fresh and adding new labels to their music, they're making a case as to why they should be recognized in the music scene.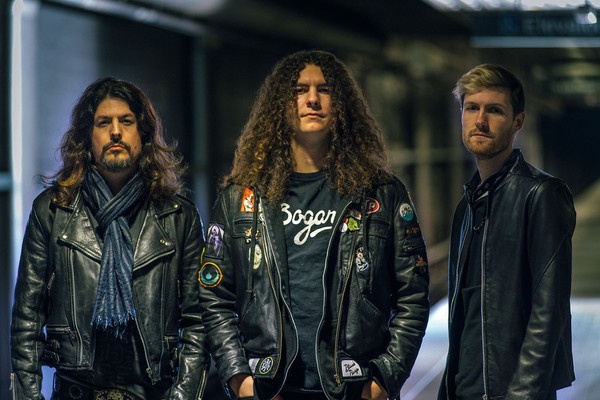 Making a name for themselves, Like Machines can be heard on the Spotify Hard Rock and Southern Comfort playlists and recently came out with an animated music video, with a live performance soon to follow. Like Machines is here to show everyone that they are a part of the grunge and melodic scene.
Still pleading that Like Machines is back, killing it on the new single "Take It Away" and its eye-catching music video! The music video gives a sense of hardcore raw emotion while also giving it a "cool" sci-fi taste. Man on the moon making his way to a great video, making it almost impossible to take your eyes off of the screen when you see the energetic band come together in scenes to completely "rock out"! The lyrics even come out in soaring fashion to imitate a u.f.o dynamic. The "Take It Away" video makes a great case for how stellar Like Machines are in the rock scene.
"Creating the 'Take It Away' video was a very new and interesting process for us. It didn't feel right to get together with a big video crew to shoot something during this pandemic, so it really pushed us to make the most out of what we could, given the current state of the world. We think because it was such a different process, it yielded a very cool and different result." – Andrew Evans of Like Machines