EP I, the debut song collection from Smith, Lyle & Moore, is a four-song triumph. A trio with a mix of quirky music beds, fresh harmonies and stylish licks, EP I unravels into a multi-textured mix of Americana, rock and pop. Working their way through tales of Hollywood, the price of popularity, sex and relationships, the three have an undeniable magic that sounds prosperously modern, with a nod to a throwback Laurel Canyon sound.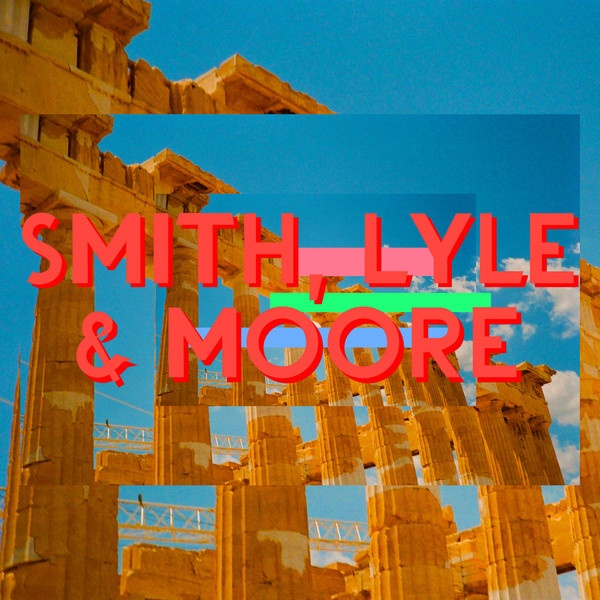 MORE ON THE PROJECT: https://www.facebook.com/SmithLyleMoore/
Jack Moore, the son of legendary Thin Lizzy guitarist, Gary Moore, relocated from London to Los Angeles after the death of his father in 2011. In LA he met up with producer/musician Andrew Smith, aiming to create positive music full of hope. Moore eventually recruited his friend, Dhani Harrison, son of icon George Harrison, and formulated the song "Fate". Harrison sings backup on the track. Last to join, but completing the project is songwriter and musician, Tyler Lyle. In 2012 Lyle garnered accolades, including being named one of NPR's Best Albums of the Year, for The Golden Age & The Silver Girl. One can definitely hear the influence of their fathers in these songs, but charismatically, the songs stand out on their own.
In "Gold" a chirpy, pong-like music bed. The xylophone sound echoes the 2011 hit "Somebody That I Used To Know" from Gotye. It's contained and not all willy-nilly. The Malibu-kissed vocals, fresh and longing like a summer burn. Once you've been on top of the world, there's no holding you up, no getting you down, the male vocalist sings. A laid back acoustic guitar strums away, warming the song even more so. A faint harmonica sings. The next track, "Werewolf" does have expletives (there's also a clean copy) and has a killer songwriting foundation. So if you see me tonight on the floor or the ceiling, it depends how I'm feeling, maybe you're talk me home, and I'll climb your mountains and build a castle around it, but bring your silver bullets just in case, the male voice again sings. One interpretation of this song is that when you're moving in with another person, he or she might be doing their best to present their best version of themselves, but when it comes down to it, their real 'self' shows itself.
"Fate" featuring Dhani Harrison, has a variance of that xylophone echo. The vocals are really beautiful and the harmonies are gorgeous. Even if a listener didn't connect the dots that the musical legacies were at stake, this song has a poignant message. Don't listen to the other side, 'cause they're only gonna make you pay, I'll make it easy for a little while, then you do it your own way, yeah you do it your own way, the chorus rings. What better way to have pride, this song projects, than to make it on your own merit. It's a song that transports the listener to a perfect evening, sing along with friends at a beach or campfire.
APPLE MUSIC: https://music.apple.com/album/id/1529837347
Finally, in "Hollywood Forever" a haunting mood evolves into a folksy, organic tone. This stirring, honest look at 'making it in Los Angeles' and chasing dreams is elegantly woven in a piano, guitar and tight percussion song. The valley is wide, you can see the lights from the sky, the shimmering earth, another young fool takes his turn, the vocalist sings. The listener, too, buys into the dreamy sound and romanticizes the what if's and the what may come. That's the thing about Smith, Lyle & Moore – they find a way to make you share their hazy daydream and forget the melancholy.
Indy McCall