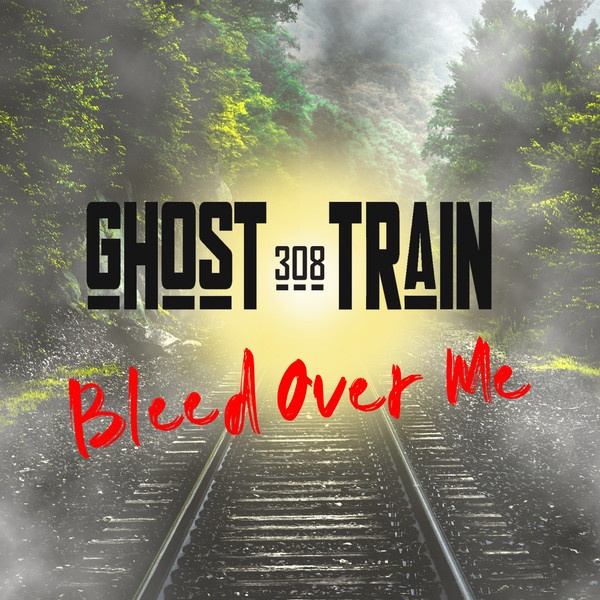 308 Ghost Train goes for the heart and soul of rock and roll with "Bleed Over Me". Everything about this track simply stuns. The buildup goes for a cinematic approach as the entirety of the piece constantly seems to go. By allowing the pace to increase more and more the whole work simply grows like a wave before simply washing over the listener. From the carefully laid out guitar riffs to the fragile synthesizer, it all expands out almost to the infinite. Best of all are the vocals, kept front and center of the whole mix. Harking into the spirit of early Axl Rose, they have a tremendous power and range to them while they tie the whole thing together.
– https://open.spotify.com/track/2kF7Uu5HIvLXal2MnGhxZs
A low slung bass introduces the piece. Quite quickly the rest of the sound comes into focus. From there the clever melody helps to center everything. Things truly begin upon the introduction of those vocals. Delivering lyrics from a life lived to the absolute fullest, there is a strident sense of passion at play. Gradually the groove shifts to become ever more physical in nature, with multiple layers brought into the fray for maximum impact. For the final stretch of the piece, they let the guitars loose as they tap into a feral, freewheeling nature as they come to a tremendous crescendo.
"Bleed Over Me" serves as a spellbinding work, one that displays 308 Ghost Train's ability to craft a world that truly feels alive.