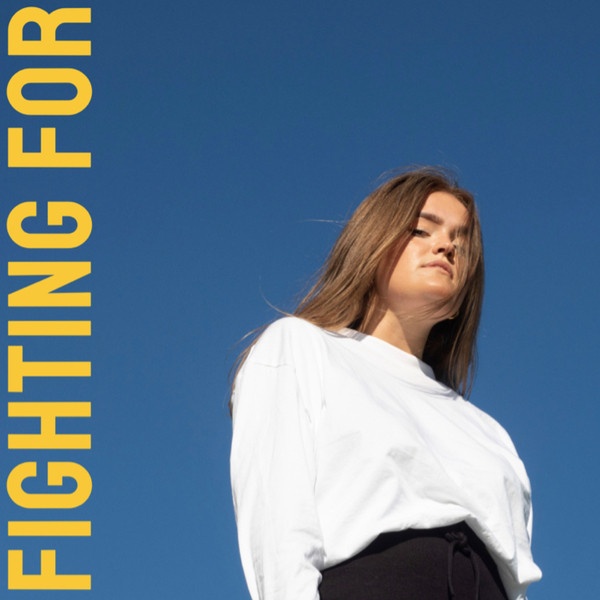 Andrea is the exciting up and coming artist boosting our morale this year with her upcoming single 'Fighting For.' Having grown up in the east coast of Norway, Andrea has been writing and performing her own music since a young age. Citing the electronic, synth-heavy influence of Scandinavian pop, Andrea expands on a canon of international artists taking the UK pop scene by storm. At just nineteen, Andrea moved to London to expand her studies in popular music; at just twenty-one, she's kicking off her musical career with a track bursting at the seams with star quality. Her latest single comes off the back of her sensational debut, 'I'm Over You.' Whilst collaborating with the exciting up and coming producer Matt Marcii, 'I'm Over You' launched Andrea onto the scene with a vocal versatility and intimacy only such a fully realised artist could provide. It's only been a few weeks, but with over fifty thousand streams already, it's clear we still aren't 'over' it. Self-professedly, Andrea's mission is to "match a good lyric with an equally good melody and vice versa." If her latest single is anything to go by, mission accomplished.
I'm Over You Songwhip: https://songwhip.com/mattmarcii/im-over-you
'Fighting For' is Andrea's powerful pop debut swimming into our ears on the 18th of September. At the perfect moment, Andrea has offered up an anthem for all of us wondering what sort of future we're fighting for at the end of this doubtlessly disheartening year. The empowering lyricism within 'Fighting For' is birthed out of Andrea's anxiety around the future, the piling pressure of real-life and the complex contribution of a global pandemic. Taking us on a journey through the highs and lows of such an epiphany, Andrea showcases the vocal versatility that inaugurates her as a hot one to watch in the pop scene this year, flexing her falsetto along the way, of course. Beginning the track with an intimate opening complete with sparse, spacious synths and a soft vocal tone from Andrea, the track then builds into a consuming crescendo with a completely catchy hook and thick vocal harmonies. With percussion pulsing throughout the beat, 'Fighting For's' foundation is a driving drum line, almost marching us on towards the light at the end of the tunnel. Andrea manipulates ascending and descending melodic motifs that will be left ringing in your head right after your first listen, these intricate rise and falls seem to echo Andrea's prevailing theme — that in the low points of life, the high's will follow swiftly. With a Sigala-esque sample at the heart of the hook, 'Fighting For' is the refreshing, relevant and utterly relatable song we've needed this year. With the release date the 18th of September, Andrea is setting out to empower us all with this vibrant pop hit. Whilst Andrea may be unsure of what future she's fighting for, if her solo debut is anything to go by, it's safe to say there's nothing but a bright future in store for Andrea.
Sasha Davies
Instagram: https://www.instagram.com/andreaekelimusic/