Portland, Oregon-based rock outfit Last Giant are releasing their latest album, Let the End Begin, on October 2nd via Little One Ate The Big One. The album's latest single is "Sunset Queen," which the band has released today. Comprised of RFK Heise (System & Station) on vocals/guitar and Matt Wiles on drums, the two deliver a 70s rock sound with progressive embellishments along the way, obliterating the pretty confines of everyday rock, preferring to not treat rock as a sedentary form. Let the End Begin finds the band bolder, evolving from their 2015 debut Heavy Habitat (a record in which Heise played every instrument) and 2017's Memory of the World. Fans and journalists that have been following Heise and Last Giant may call this a career-defining album for the duo.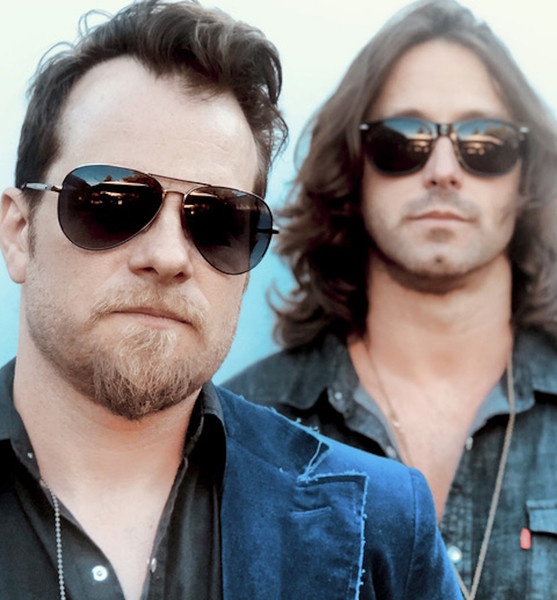 Of "Sunset Queen," Heise says: "My basic idea for 'Sunset Queen' was the comedy of a bombshell grifter who always picks the wrong target. The idea that every mark is broke and destitute and the only real take away is infatuation and undying love from her targets, a bunch of burn outs, was funny to me. I guess it's the funny song on the album."
https://www.facebook.com/LastGiant/
There is a reason this band is called Last Giant. Riffs for days, wrapped in hooks, melody, and the unsurmountable back beats of drummer Matt Wiles. RFK Heise has cited influences including Led Zeppelin to John Coltrane, Curtis Mayfield to Thin Lizzy, and Stooges to BeeGees. Let the End Being is more textured and uncompromisingly bold then the previous two albums, a true landmark for the band that has proven evolution and sincerity can, and do, work in your favor.
Written and recorded in isolation, RFK Heise and Matt Wiles spent months honing and capturing the essence of now as seen through their eyes. Lyrically the album touches on politics, sex, isolation, love, and loss, all a reflection of the times we collectively find ourselves in. Let the End Begin is muscular, direct, relevant, and incredibly satisfying.
Audio: https://soundcloud.com/last-giant/02-sunset-queen/s-udOTuTfcNLg