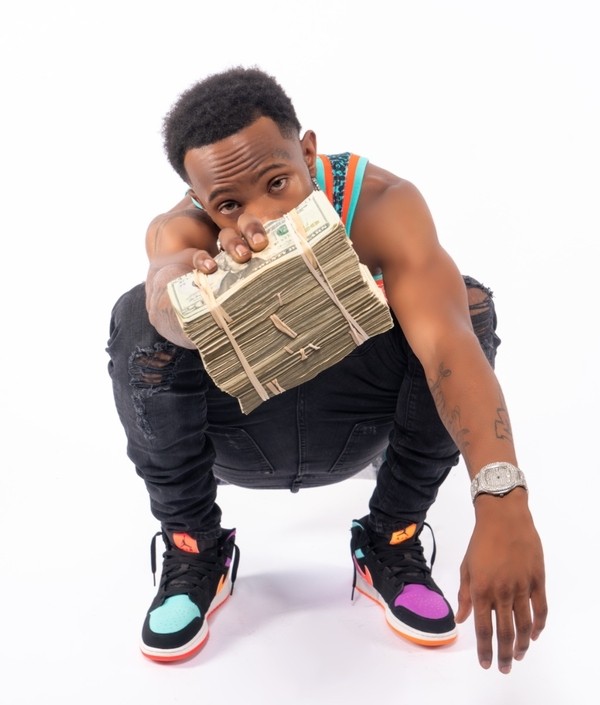 Today's rap game is obsessed with aggression. It seems like wherever you go, you'll find dozens of rappers trying to take on a tough and macho flow that just attacks the ears. And while some people may appreciate that, others want to know what happened to the rappers who weren't all about being hostile. Where are the hip-hop artists that care about getting the party started and dropping songs that make people want to dance? If you've found yourself asking these types of questions, take comfort in the fact that you're not alone and get ready for Keys FTV, who's sure to change the way you view rap.
Having shared a stage with the likes of Collective Music's Blac Youngsta and Moneybagg Yo, Keys FTV is used to being in the spotlight. His shows are famous for being these huge gatherings that are just bursting with energy, and when you're listening to a track that he's featured on, you can't help but move to the rhythm and relish in the awesome vocals that he delicately lays on each beat. Keys is not some run-of-the-mill rapper who only cares about his image and laying down tough tracks. He is a force dedicated to getting the party started and making sure everyone has a dope time.
The "Flexin" video follows the same formula that makes Keys FTV such a powerful force to reckon with. It's got an infectious party vibe, nonstop dancing, and dedicates itself to being an anthem for the loud thrill-seekers of the world. It also tells an invigorating B-story that is sure to get you rooting for Keys. While our master of ceremonies is busy getting everyone amped up and dancing, there's a disturbance in the background: some guy is giving his girlfriend a tough time for coming out to the party and demands that she leave. She doesn't want to leave, so he drags her by the arm, making a scene that not even our hard-partying star can overlook. Soon, Keys goes over to the fighting couple and doesn't hesitate to knock out the guy and free the girl. Our hero saves the day and keeps the party alive, like the high-class entertainer he is.