HEAVY SALAD let it all out on 'It's OK To Bleed', the latest single and closing track of their upcoming debut album: 'Cult Casual' (out 25 September, Via Dipped in Gold Recordings).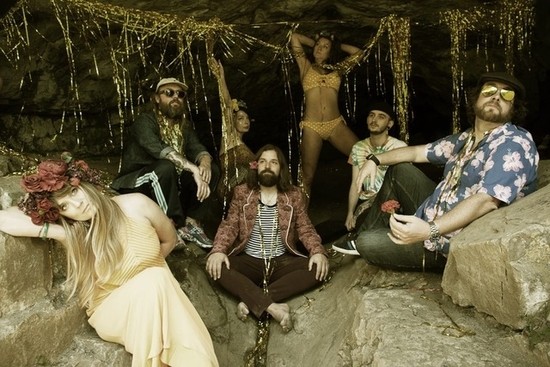 Recalling the woozy lullabies of Spiritualized or Mercury Rev, 'It's OK To Bleed' is an emotional, gospel-tinged folk rock song that seeks to inspire individuality, compassion and living in the moment.
– https://open.spotify.com/track/1T3PDC1czbXZ1oyYgR7SCy
Following on from lead single 'The Wish' which received rave reviews and was championed by BBC Radio 1, BBC6 Music and Radio X, 'It's OK To Bleed' is a cathartic follow-up release packed with hazy melodies and sonorous harmonies.
Featuring Heavy Salad's faithful backing singers: 'The Priestesses'; the full flow of their transcendent gospel vocals provide an evocative and cosmic new dimension to the band's soft psychedelic hum.