For the past 13 years, songwriter Jason Perrillo has been crafting music from his NY studio. A producer and multi-instrumentalist to boot, Perrillo has all the skills. His music is a kaleidoscope of colourful sound; melodies and textures interwoven much like a beautiful watercolour. Now, for his new album 'Halcyon' (being released in September 2020), he is joined by a brand new live band consisting of Joe Lorge (guitar/backing vocals) Gregg Steele (bass/backing vocals), Johnny Zaletel (drums/percussion), and Randy Bennis (Keyboards.)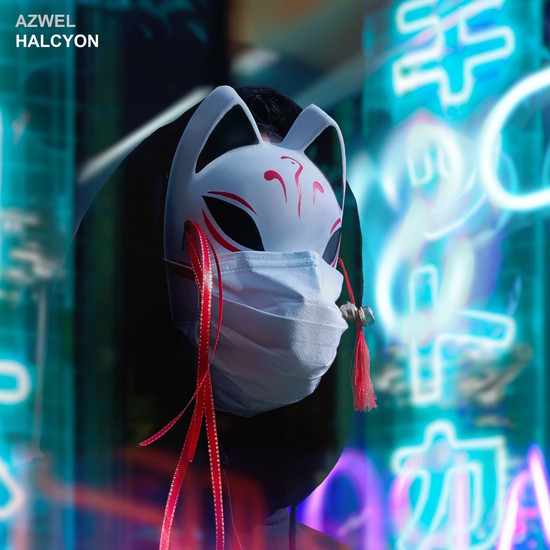 'The Henchmen', a single taken from this upcoming album, is eerie, with its use of unusual chords, glimpses of 60s prog-rock, and a touch of the Simon and Garfunkel version of 'Scarborough Fair'. It's cinematic soundscape contrasts with previous more upbeat releases such as 'Can't Be Too Careful' and 'Out On A Limb'. This time round, Azwel trades in overt catchiness for something more brooding. Yet 'The Henchmen' has a very memorable chorus nonetheless. Its guitar riff is sure to play over in your mind for some time afterwards. One can't help but think to Jim Morrison with this track, with a styling in the instrumentation, vocals and lyrical content akin to the psychedelic rock music of The Doors.
The elusive Azwel has always varied his musical style with each new release, with the instrumentation comprising of a combination of electric/acoustic guitars to various electric pianos, organs, brass, woodwind and strings. Here, 'The Henchmen' proves once more that Perrillo evades any neatly packaged categorisation, and prefers to be entirely human in his approach to music-making; to follow the shifting tides of desire and pain and express them in a way which is fit for the moment. Azwel is somewhat of a poet in the manner of the greats Leonard Cohen, Bob Dylan or Joni Mitchell. By freeing himself of a set musical recipe, the listener can enjoy music which is far more heartfelt than much of what we hear in the mainstream.