Nick Anderson & his band 'The Skinny Lovers' followed a string of EP releases with epic album 'Ephrem' back in 2018. 'King and Queen' is a single from that album which packs a punk-rock punch, and makes you wonder when you'll be hearing these guys on a Netflix show.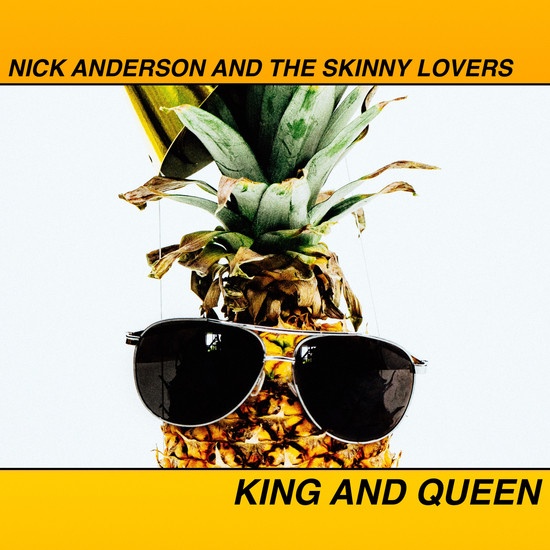 'King and Queen' would make the perfect soundtrack for some captivating teen comedy-drama film in the vein of 'Sierra Burgess Is a Loser'. Lyrics 'we're the King and the Queen of the summer' would bode perfectly with that adolescent angst we feel when we're eager to fall in love too quickly. Much like those dramas, which are underpinned by the theme of 'not quite fitting in', the song 'King and Queen' also testifies to the growing pains we all know too well.
It's safe to say that this track from Nick Anderson & The Skinny Lovers tugs on our heartstrings. That's because it's such an identifiable track in it's thematics. And those themes are matched with emotive, gritty bass, nostalgic guitar melodies and an insatiable punk-rock groove that will have you moving. The comic video accompanying the song shows the band's tongue-in-cheek humour, as 'The Skinny Lovers' – bassist Jeff Durow Jr and drummer Ian Mcalister – take on new, female alter-egos.
The tension of the song's story lies in the fact that this romance – much like the star-crossed lovers of Romeo and Juliet – may well not be forever. It might just be for one summer. Whatever the conclusion, this song remains a celebration of loving somebody with all your might. 'King and Queen' is an uplifting tale of teenage fantasy, much in keeping with the band's motto: 'Follow your heart, not the status quo'…