I have to say that this is one crafty take on the original, which was originally performed by Pat Benatar. Pat Benatar rocked the hell out of "Invincible" back in the day and now Cyborg Asylum gives its own, futuristic spin on the brand new single. With elements of: electro post-industrial alt-rock, Cyborg Asylum is taking "Invincible" to a whole other level of audio exploration!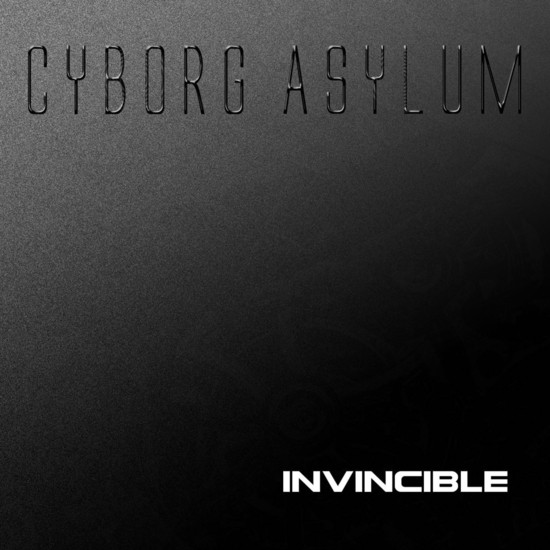 Cyborg Asylum has such a BIG sound, so it's surprising to discover that this group is made up of only two members: David Varga and John Tumminia. David is responsible for keyboards, which includes everything from synthesizers, samplers & piano to sequencing, programming & robot voices. David is also the composer/arranger/producer while John Tumminia handles all vocals & lyrics. Together, this dynamic duo has created an "Invincible" song that can't be stopped!
When the track starts up, the listener will get lost within the Cyborg Asylum world that has a very inter-dimensional approach. Stylistically, "Invincible" is completely fresh & original with no robotic gimmicks present. The instrumentation and sound effects will appease your musical palette and the vocals will instantly grab you. Cyborg Asylum's edgy & inventive take on "Invincible" will have you craving more!
"Invincible" is a mighty production for the ages that will entice your ears and captivate your senses. Cyborg Asylum's strong effort here will make you feel like anything is possible and that you are unstoppable. Be sure to SKOPE out the official music video for "Invincible" right here:
And now, UP, UP and AWAY and reach for the dominant force that is "Invincible"!
By Jimmy Rae (http://www.skopemag.com/?s=Jimmy+Rae)