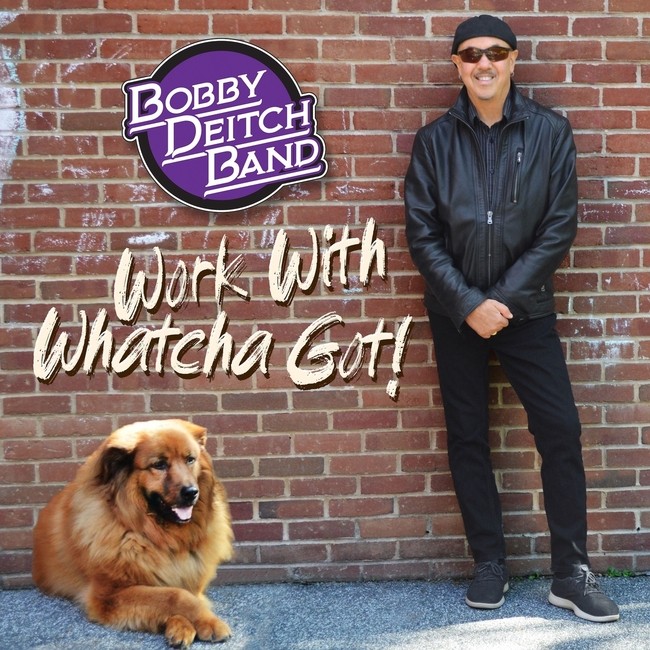 A soulful, elegantly crafted "Work With Whatcha Got" shows off the Bobby Deitch Band's impressive, undeniable chops. Going for a truly impressive, all-encompassing sound there is something outright joyous about the way the tracks all come together to create a vast tapestry. Tremendous color pours out of every piece from the taut guitar riffs to the stately horns that punctuate many of the songs. Stylistically he incorporates pieces of funk, jazz, and classic rock into a cohesive whole. By far the true heart and soul of the works comes from his incredible lyricism. Delivered with fire and passion there is an optimism that helps the tracks positively glimmer with hope.
DSP – https://open.spotify.com/album/7DSxYqJkyVuzavKD0Jza6I
The smooth, luxurious approach recalls Steely Dan at the peak of their powers. Like their work, this album feels carefully labored over, with each detail considered in full. Glowing keyboards and an overall active attention to groove further lend credence to that influence, however much kinder Bobby Deitch's lyricism is than Steely Dan's notoriously cruel narratives. Beyond this, the Bobby Deitch Band also draws heavily from an old-school funk, for the way the bass helps to anchor everything further adds to its seeming timelessness. Weaving these layers together results in a vast sea, that at times incorporates the goodwill and gentle demeanor of Stevie Wonder.
Bobby Deitch Band "Work With Whatcha Got" Official Video
https://www.facebook.com/watch/?v=2896672753701530
Tracklist
Live Together
Love Is Just A Kiss Away
Work With Whatcha Got
You're All That Matters To Me
If Looks Could Kill
Love Attack
He Loves Me
Constant Complainer
It's You
Work With Whatcha Got!
"Live Together" introduces the album, setting the tone for what follows. Easy-going vocals celebrate a sense of togetherness. Sly horn work and honeyed delivery results in a late-night demeanor of "Love Is Just A Kiss Away". Intense kinetic energy bursts forth on the thrilling scope of the title track "Work With Whatcha Got" where it all careens wildly. Things get stripped down to the essentials on the beautiful "You're All That Matters To Me". Bossa Nova vibes filter into the fray on the nimble work of "Love Attack". Dub effects waft up into the air on the spacious "He Loves Me". On the infinitely bluesy "Constant Complainer (feat. George Porter Jr.)" the song rolls through with so much power. Triumphant to its core "It's You" closes the album off.
The Bobby Deitch Band delivers something so energetic and bursting with joy on the powerful "Work With Whatcha Got".
https://www.instagram.com/bobbydeitchband/