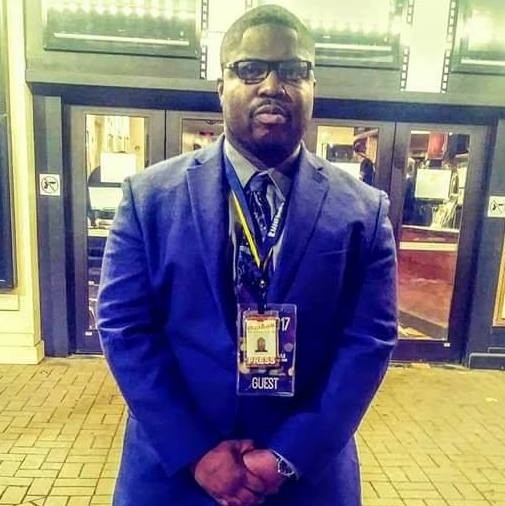 So we are so excited today to get to a real entrepreneur, music enthusiast, and real nice man, Ethan "Mr. Music" Horace. They reached out on IG about their new podcast 'Power Hour' on MNTC Radio via iHeartRadio and the movement is real with them. Join us today to find out with 'Power Hour' from the man himself – than "Mr. Music" Horace.
@skopemag: Where are we talking from today and how is your summer so far?
I'm currently in Minneapolis. I can't complain about my summer even if I wanted to Just trying to stay covid free.
@skopemag: At what point in life did you fall in love with music and want to pursue it as a career?
At age 18 is when I knew I wanted a career in music. I was in 12th grade at the High School For Recording Arts in St. Paul Minnesota and that's where it started brewing.
@skopemag: Coming up with your family / friends what music did you listen to and enjoy?
Growing up I listened to plenty LL Cool J, Jay Z, Smashing Pumpkins and Big Pun to name a few.
@skopemag: What gave you the courage to start the Power Hour podcast on MNTC Radio in June 2020 and what is your core mission in regards to content?
Great question. When I found out iHeartRadio syndicated the show I knew it was time for a new format. The Power Hour has had many versions that came in series . Those different series included themed topics of music, red carpet interviews, basketball, R&B music and Black community issues. I wanted to do something different this time around for the Power Hour. So I figured if I play the best indie music on the platform it would be a good way to support artists and give them a platform locally and nationally without having to deal with radio politics and favoritism that's seen in radio today on local fm stations.
@skopemag: I know you were effected by the riots in MN – let folks know what you went through and how KFAI FM studios has helped keep you on the air?
I live nearby where the riots were going on and it was very awakening on many levels to see what was going on and to see the pushes for real justice come from it. I had found out about the syndication Shirley after the riots here in Minneapolis. When I told KFAI about the syndication and me producing the show at their studio and they were open arms about it. I have been there for six years and I've gained much of my FM radio experience there from production, board certification, and more.
@skopemag: Who are the core team besides you that really get to work and make 'Power Hour' come to life?
I'm glad you ask that. Behind the Scenes at the MNTC Radio/Power Hour team I have the Project Manager Crystal Meisinger , The Music Director/PR Derrick Mayes , and Zachara Ormsby our Assistant. They are crucial to our day to day building and operations.
@skopemag: How has being distributed via iHeartRadio helped to bring the show to the masses?
Being syndicated to iHeartRadio has been huge. From being heard only in MN to now in over 20 countries is something I never thought was possible when I was a college student at the Institute of Production & Recording just 4 years ago. It has also led to the show being syndicated to other stations/Platforms like Krac Radio in Montreal , JioSaavn based out of India and some others.
@skopemag: If you are an industry person or artist what is the best way to get your music heard?
In my opinion right now podcasts as well as online blogs are intensely popular right now. And the reach is great depending on which ones you get on. I also say sponsored ads in social media are great too. And let's not forget my show The Power Hour (haha).
Listen to the show here: https://www.iheart.com/podcast/256-power-hour-hosted-by-mr-mu-31158963/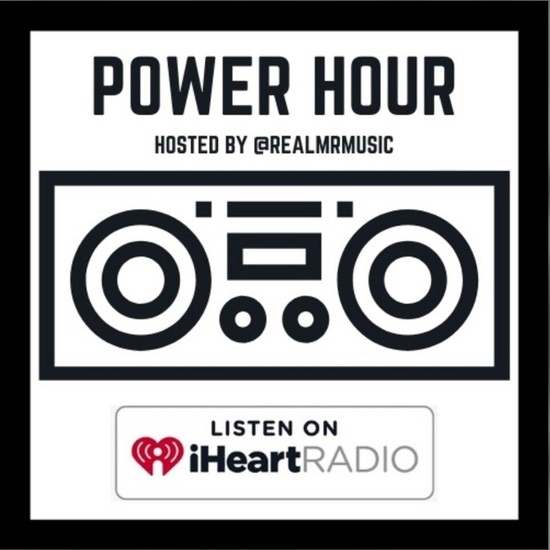 @skopemag: Being that we live in a capitalist society for the time being, how can folks advertise and be heard on the podcast and generate $$$?
Anyone interested in advertising can send an email to PowerHourmntc@gmail.com or text us at 612-314-MNTC.
@skopemag: What intriguing guests and new music can we expect coming up from the 'Power Hour' podcast?
I wasn't gonna tell everyone yet but Dante "Dj Enferno" Coleman will be joining me as the Co-Hist and main DJ of the show. I have exclusive releases with hip hop artist Becker, Carrigan, and Looney Givenchy. While we are at it I want to shoutout R&B group Yogishine out of Norway.
@skopemag: Before we go – let folks know where to follow you on social media and where to stream the podcast?
The cool thing is even though we are on iHeartRadio you don't need the app to tune in. Go to iHeartRadio.com and type MNTC Radio in the search bar and the Power Hour will pop right up.
You can listen to the show here: https://www.iheart.com/podcast/256-power-hour-hosted-by-mr-mu-31158963/
Follow the show on Instagram at @powerhourmntc https://Instagram.com/powerhourmntc
On Facebook @realmrmusic – https://Facebook.com/realmrmusic
Twitter @realmrmusic – https://twitter.com/realmrmusic
Instagram @realmrmusic – https://Instagram.com/realmrmusic