Coming from Ghana West Africa, Founder of The Hope of Africa Band, Ras Minano, is recognised internationally as a renowned Reggae and Afrobeats artist. ​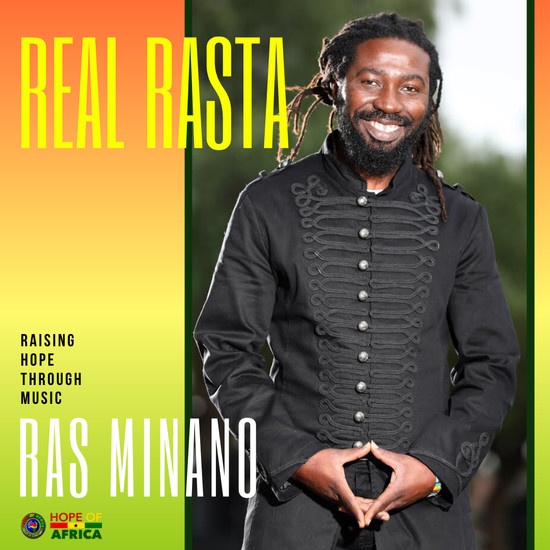 A gifted musician, drummer, percussionist, singer, songwriter, composer and producer, Ras shares his talent and worldly visions openly through heart and music. His deeply honest, rich and earthy lyrics, infectious beats and uplifting rhythms have captivated audiences worldwide. A humble warrior, Ras shares messages of truth and love with powerful and thought provoking lyrics to give hope to the world through his music and spiritual wisdom.
Born Richard Ekow Minano, Ras became widely known as `Baahey Otte' meaning `The Prophet' during his years living in the ghettos of Accra, Ghana, West Africa. Surrounded by poverty, Ras manifest an unyielding belief in Jah Rastafari and a profound love for humanity that attracted people to him for wisdom, guidance & leadership. From drumming in church as a young boy, Ras has gone on to dedicate his life to music and drumming and using his gift as a tool for the development, inner connection and healing for humankind.