More life-affirming, post-lockdown, pre-Second-Wave, melodious, dark, 
humorous, classy Prog Alt. Rock Britpop from the fevered mind of Manchester UK's one-man-band, ego-maniac, control-freak James Hill, with all the hallmarks of a Dark-Side-Of-The-Moon Pink Floyd, fronted by the acid wit and humour of a Queen-Is-Dead Smiths.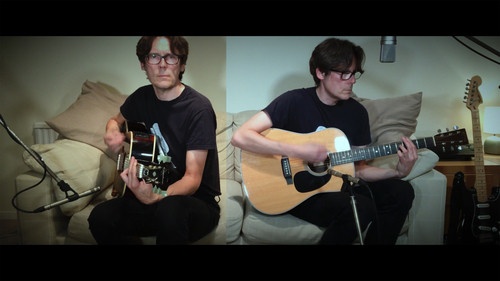 Hammond organ and Rhodes piano, clanging, chiming guitars, Neil Young's distorted distortion, a Hendrix Wah-wah solo, Mellotron strings and of course, a glockenspiel. No trombone this time. Dancing optional.
But here's James' big story of the day, "Twenty-five years after starting Blague Records, I've finally made my first "pop" video! It took a month of filming on my iPhone, a week of editing and a global pandemic to make me bother! Hopefully it'll make you smile – either way, it's a great tune!"
Spotify: https://tinyurl.com/SPOTTY-BTF-AWHAGTY
And when the solid groove and thundering bass subside and the timeless, beautiful melodies of the final chorus fade into the ether and someone says, "Five minutes forty? It's a bit LONG isn't it?!" take a breath and reply, "No! It's not long ENOUGH!"
Twitter: @Testfailure