Singer-songwriter Courtney Cole is announcing the release of her new EP, Earthquake. The EP is available for pre-order on iTunes and will be available on all streaming platforms on August 21st.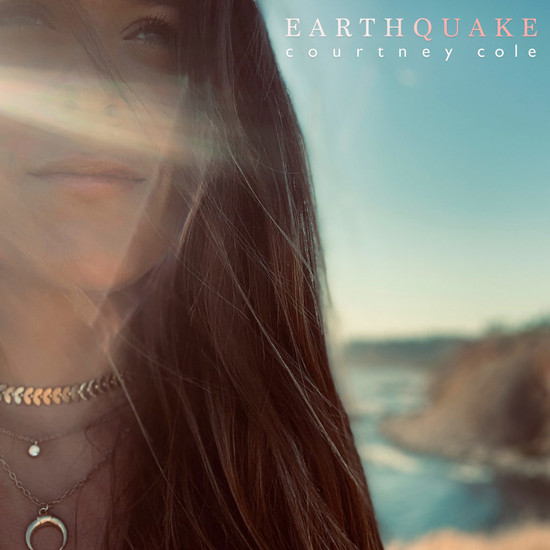 The 4-track EP includes 3 previously released singles — "New Eyes," "Right Direction," "Spiritual" — and the brand new title track, "Earthquake." The EP plays like a collection of sonic diary entries, chronicling Cole's journey of self-discovery as she tackles what it means to find power and trust within oneself. Her rich vocals radiate with palpable emotion, shimmering atop the mellow, acoustic-leaning production. "It's about choosing joy in the midst of pain and love in the midst of uncertainty," Cole writes, "and finding out who you truly are in the process."
The New Orleans native first dipped her toe in the music industry as a college student in Nashville, TN. Coming of age in music city, Cole found herself deeply immersed within the country scene, fine-tuning her lyrical chops with some of the industry's finest. Her early releases garnered attention from Rolling Stone and Huffington Post, and led to touring opportunities with Miranda Lambert, Kenny Chesney, and Kane Brown, just to name a few. While performing on Miranda Lambert's Roadside Bars & Pink Guitars Tour in the fall of 2015, Cole released her self-titled EP. Her debut amassed over 2M+ streams and featured her fan-favorite single, "Ladylike," which was co-written with GRAMMY, CMA and ACM-Award winning songwriter, Shane McAnally.
Pre-order 'Earthquake' EP here: https://music.apple.com/album/1524775339