Providence, RI based alternative hip-hop band Toad and the Stooligans have dropped the first single from their forthcoming sophomore album Jesus Juice, due to be released Friday September 25th 2020. "Stevie Sees" is an energetic and soul infused tune, featuring hooky horns, smooth instrumental backing and the group's established dual emcee delivery.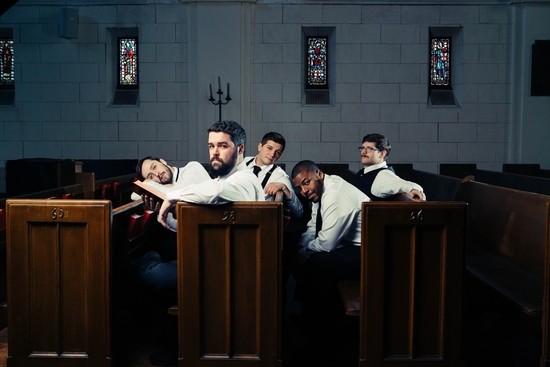 The Stooligans bounce freely between genres throughout the song. The tune hearkens back to both late 90s / early 2000s pop and classic funk rock and soul acts like Stevie Wonder and Earth Wind & Fire for musical inspiration. Co-vocalists Mike "Toad" Jencks and Dan Pomfret show prowess in the departments of singing and rapping alike as well, trading both well-crafted and unique rhyme schemes and catchy vocal melodies.
The single was released in tandem with a hilarious music video where the band have to search for their missing vocalist. The Stooligans take a strong DIY approach to their music videos, doing most of the work in house and with a small crew of close friends, while relying on creative and entertaining stories to push their narratives.
The single and the upcoming album were produced in tandem with Brian Cauti of Teal House Studios in Providence, RI. Mixing was provided by Andrew Oedel of Ghost Hit Recordings in Springfield, MA and the album was mastered by Adam Cichocki of Timber Studios in Bayonne, NJ. You can keep up with what the band is up to by checking out their website or following on any of their social media sites!
Audio: https://soundcloud.com/toadandthestooligans/stevie-sees/s-QZ9sBfqzsyl