Diamante Eléctrico, the Colombian alternative band formed by Juan Galeano and Daniel Álvarez, winner of 3 Latin Grammys, presents their new single "Cuando Quieras Llegar". Diamante returns with new music after several months of silence on social media and a year's break in the presentation of new material, an unusual break in the times of the band, which in 8 years of existence has released 5 albums. "After 9 years playing together and after Andee's departure from the band, it was more than natural to take a break. The universe conspired in a positive way to give us time during these months of confinement and create this song and this new album that is a manifesto of the days we live and the energy we want to transmit", says Juan Galeano.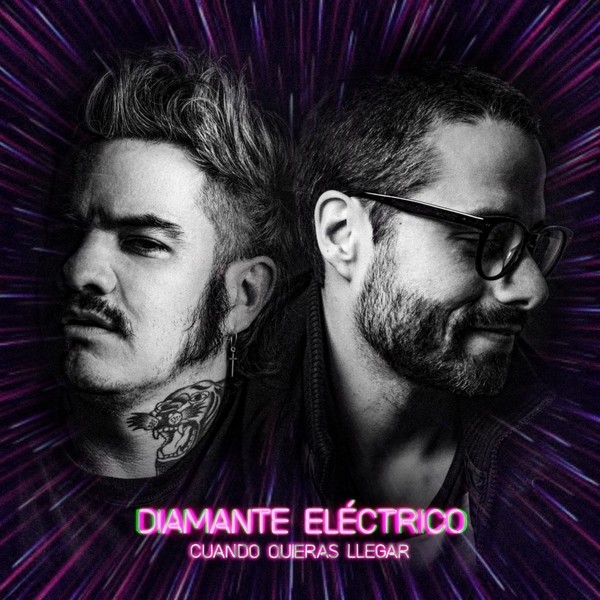 "Cuando Quieras Llegar" is a promise of future love, a manifestation that at some point in life love will come. The single sounds like Diamante reinterpreted itself by focusing on making music that can be danced to, with a strong 80s influence, many synthesizers and the beat very much in the forefront. The guitars, bass and Galeano's natural distinctive voice are still the leading elements of the sound, as has been a constant in Diamante's work.
"In this song and in the album in general we wanted to walk through the door that we opened in Buitres, making music that people dance to. This comes from when we played Coachella in 2017, walking around the festival stages we understood that the most fun experiences for the audience were physically intense, with dancing as the main one, and we wanted to make music like that. In this album we also sought a communion between what we like to play and what we like to hear; it's an album that we would listen non-stop," says Daniel Álvarez.